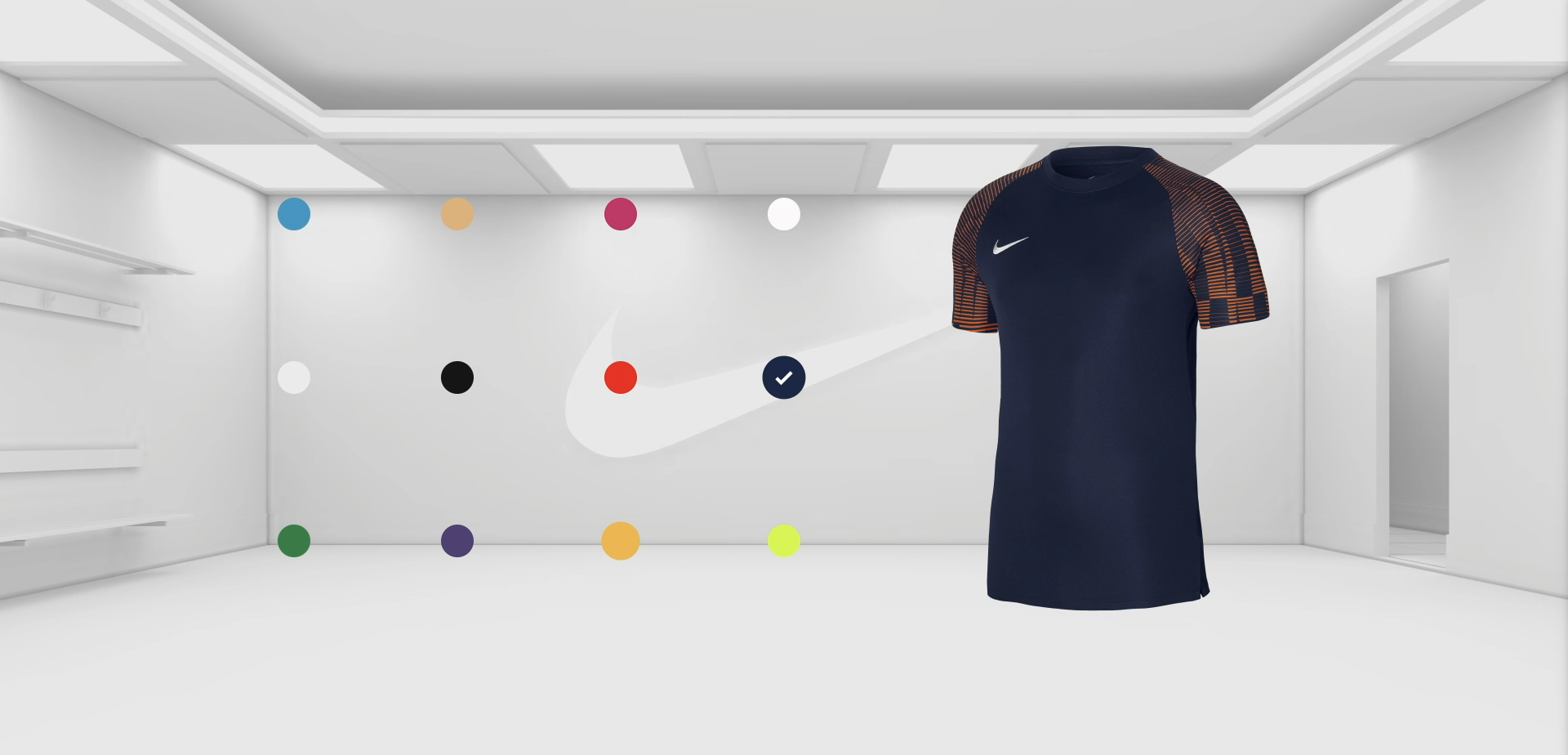 The Valley has strong capabilities in 3D rendering. I led a team that created a user-centric interface around the render engine specifically for Nike Team. Leveraging this cutting-edge technology, our team created innovative Kit Builder tools to cater to different user groups within the Nike ecosystem. Our first tool, "Create Your Kit," was designed for the Nike Team website and empowers local evergreen clubs and individual players to customize and design their team kits, offering a seamless and engaging user experience.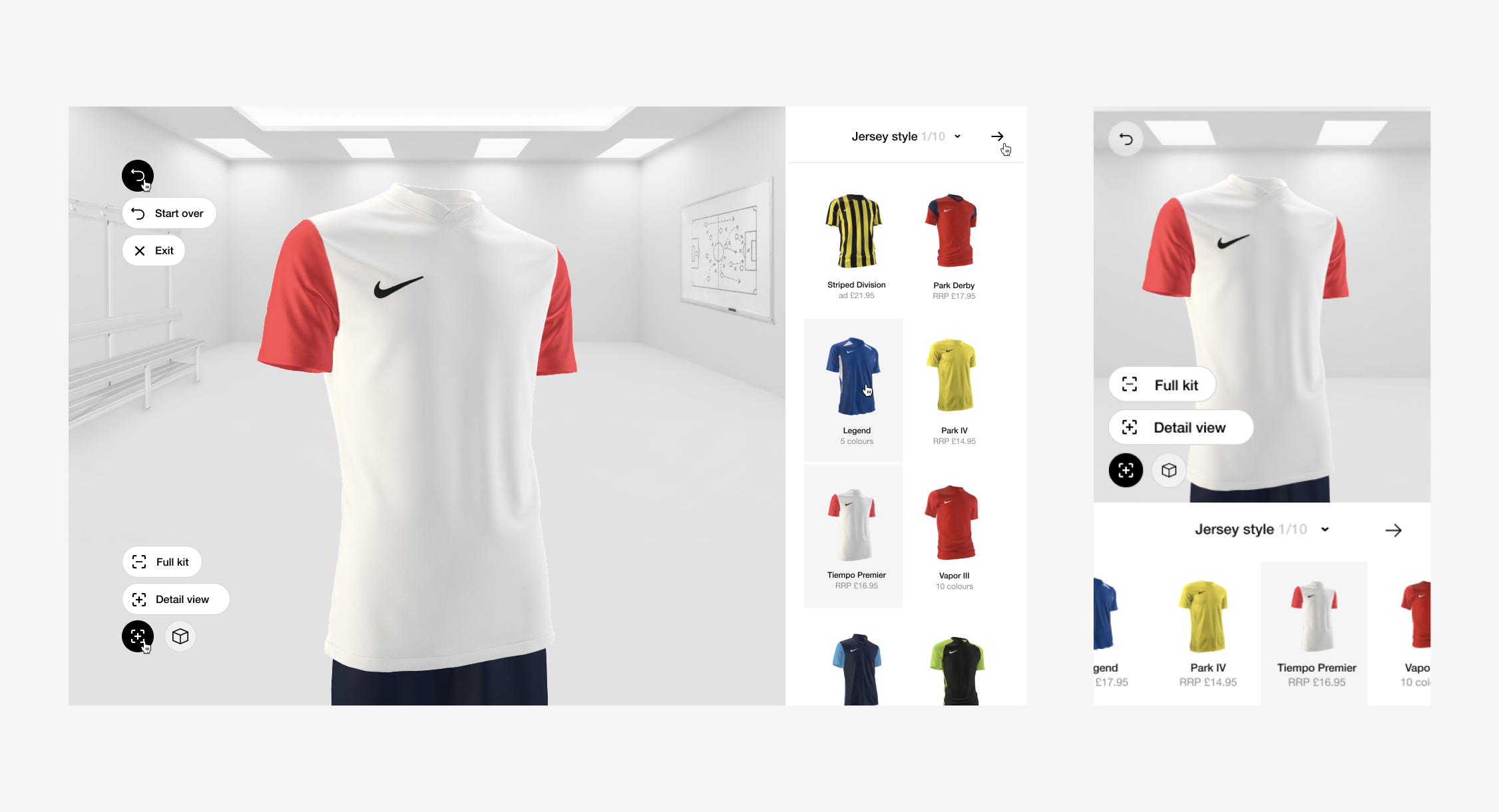 The customer-facing Create Your Kit for Nike Team.
With an integrated approach, all responsive screens were designed at once.
Nike Pro Kit Builder
Additionally, we developed a bespoke Kit Builder tool for professionals at Nike. This tool was tailored to meet the unique requirements of professionals that design kits for larger clubs globally, allowing them to create custom and personalized kits that aligned with their brand identity. Throughout the project, my role as the UX Lead involved leading the team in translating user needs into intuitive and efficient user interfaces. By conducting user interviews, building prototyping, and iterative testing, we ensured that the Kit Builder tools delivered a seamless and immersive experience, fostering creativity and personalization for both customers and professionals.
Learn more
The Nike Pro Kit Builder tool cannot be featured in this article. Want to know more? Get in touch.