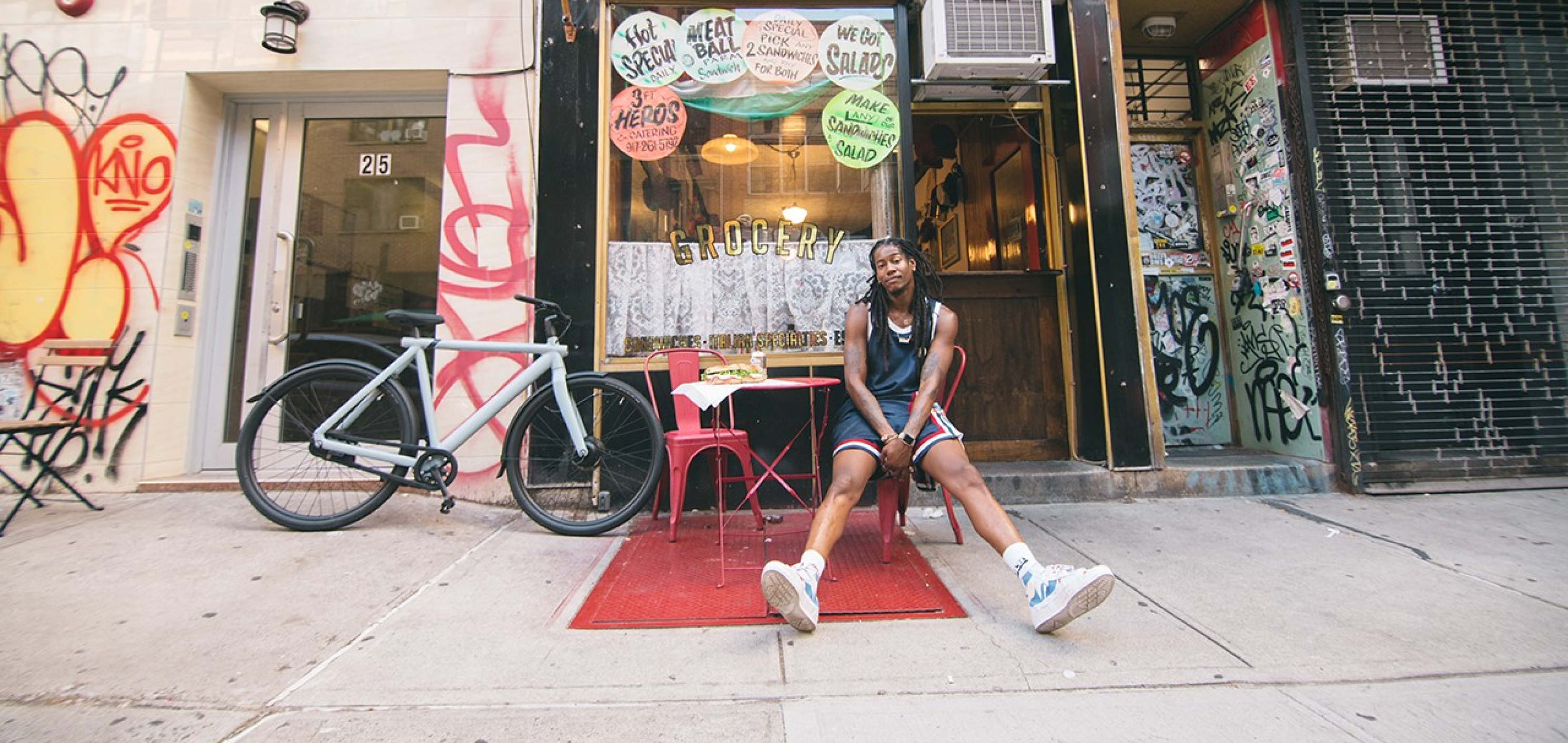 VanMoof is a leading global brand that has revolutionized urban commuting with its sleek and innovative e-bikes. As the Experience Design Director, my role is to orchestrate the experiences of various stakeholders within VanMoof's ecosystem. This includes our riders, potential customers, and our service-layer colleagues. The design team frequently acts as a bridge between business units and the technical context of development, ensuring the creation of user-centric experiences across the business, be it for our Bike Doctors seeking to improve their workflow or customers wanting to fall in love with our brand and products.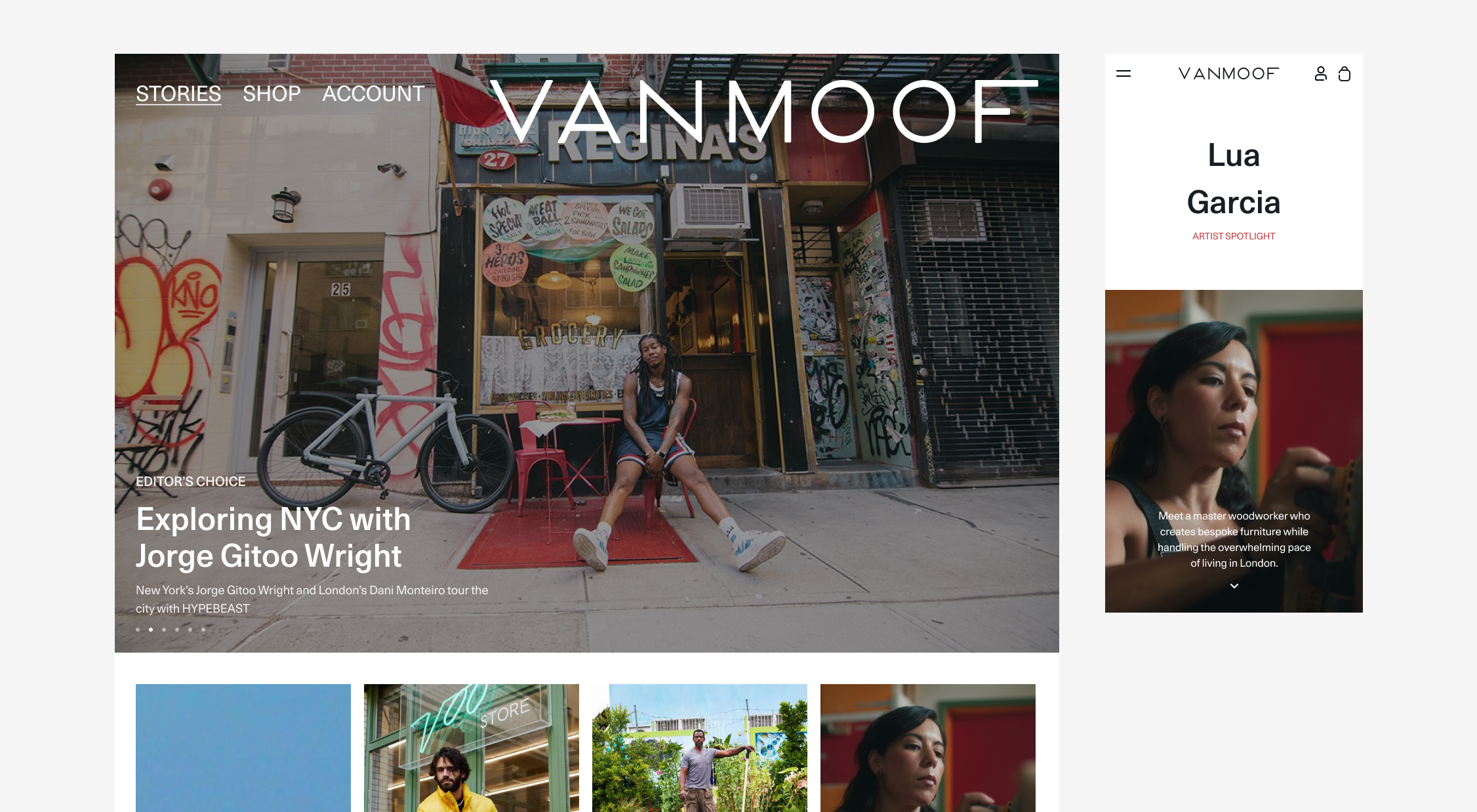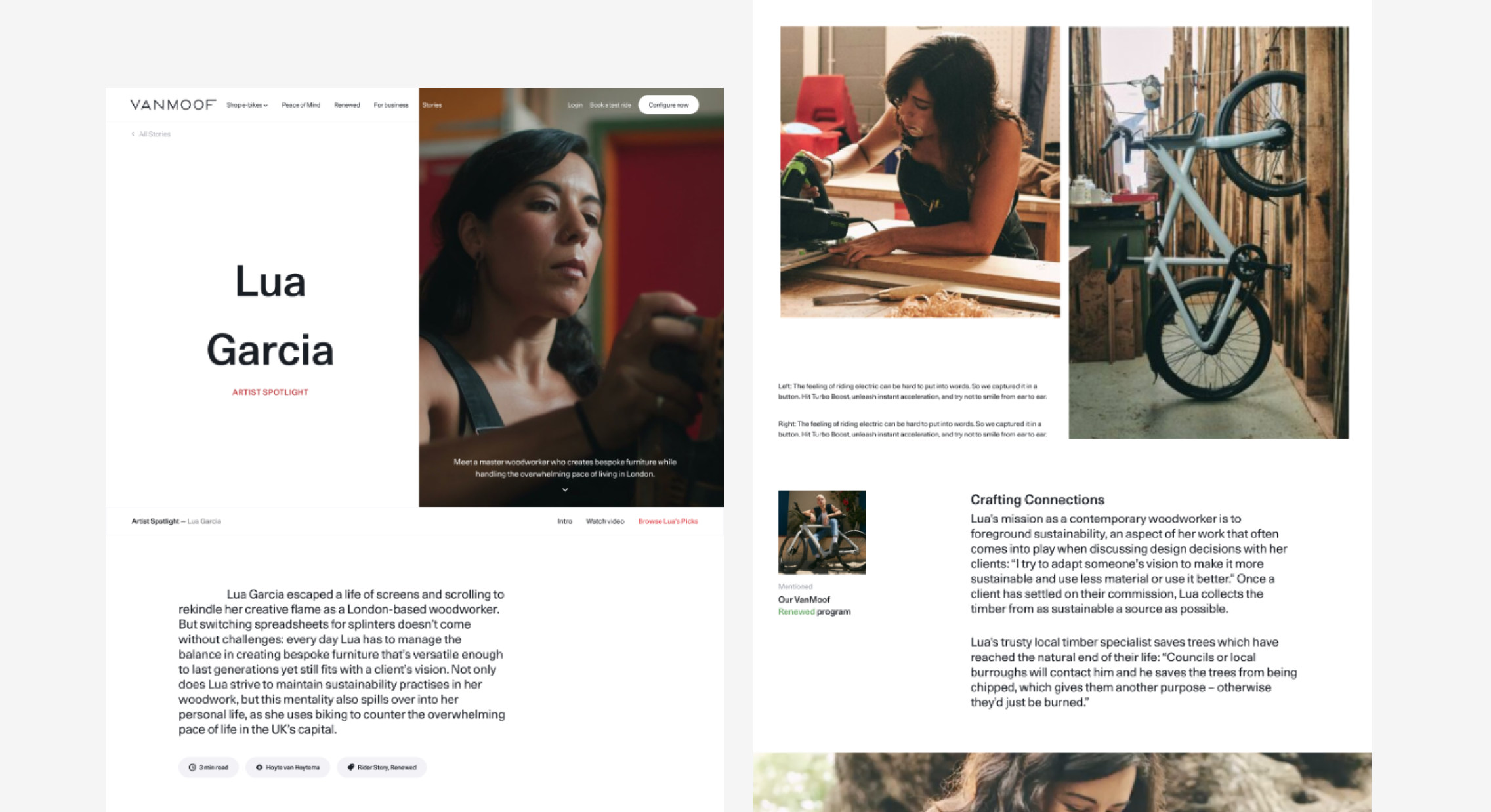 VanMoof has a uniquely well-developed content creation that sheds a light on real inspiring Riders. Designing these brand-driven narratives about lifestyle helps engage potential customers in our e-commerce funnels, especially when targeted from our social media presence.
Desirability, Feasibility, Viability
As lead designer for sales, my work involves facilitating collaboration between commercial teams and software development to translate our business needs into impactful digital experiences. I guide and support the design specialists in my team to turn customer insights, both qualitative and quantitative, into actionable projects in our Agile development cycle.
My approach is always driven by both the brand and the user, ensuring that our digital experiences are uniquely fueled by VanMoof's identity while meeting the needs and desires of our target audience. By fostering a deeper understanding of our users and leveraging design thinking methodologies, I help create cohesive and user-centric experiences from concept to implementation.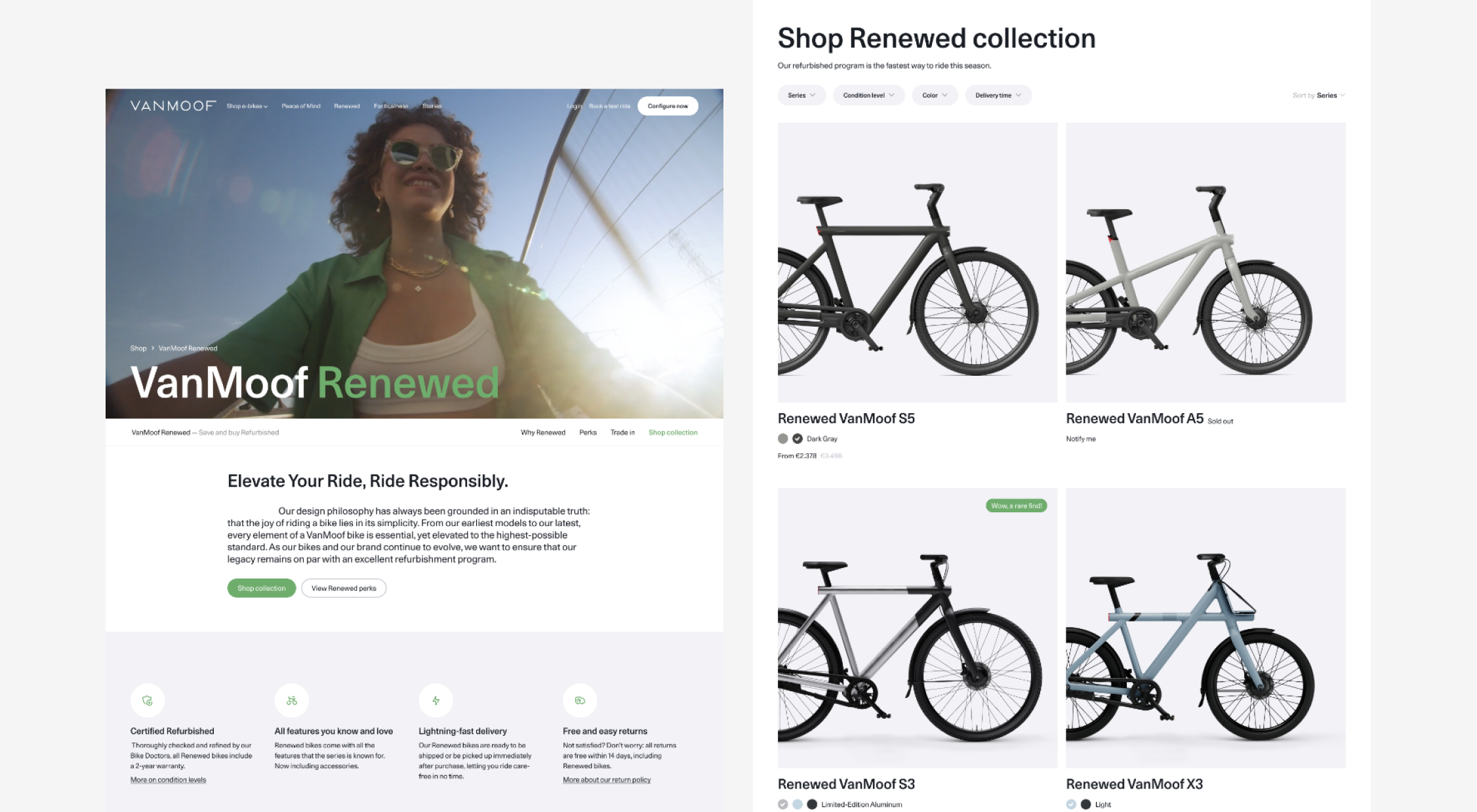 Re-positioning Outlet to fit the product portfolio and create a more valuable proposition. The concept helped business owners scope priorities and clarify technical requirements for the development roadmap.
Experience the Promise of the City
At VanMoof, we chase that simple, joyful feeling of riding an e-bike. We aim to provide our Riders with an experience that allows them to discover their city and get stuck in its brims and buzzes. Like fashion, the e-bikes are a means of self-expression and be part of your community. By embodying the urban lifestyle and offering smart, simple innovations, VanMoof helps riders discover their cities in a whole new way.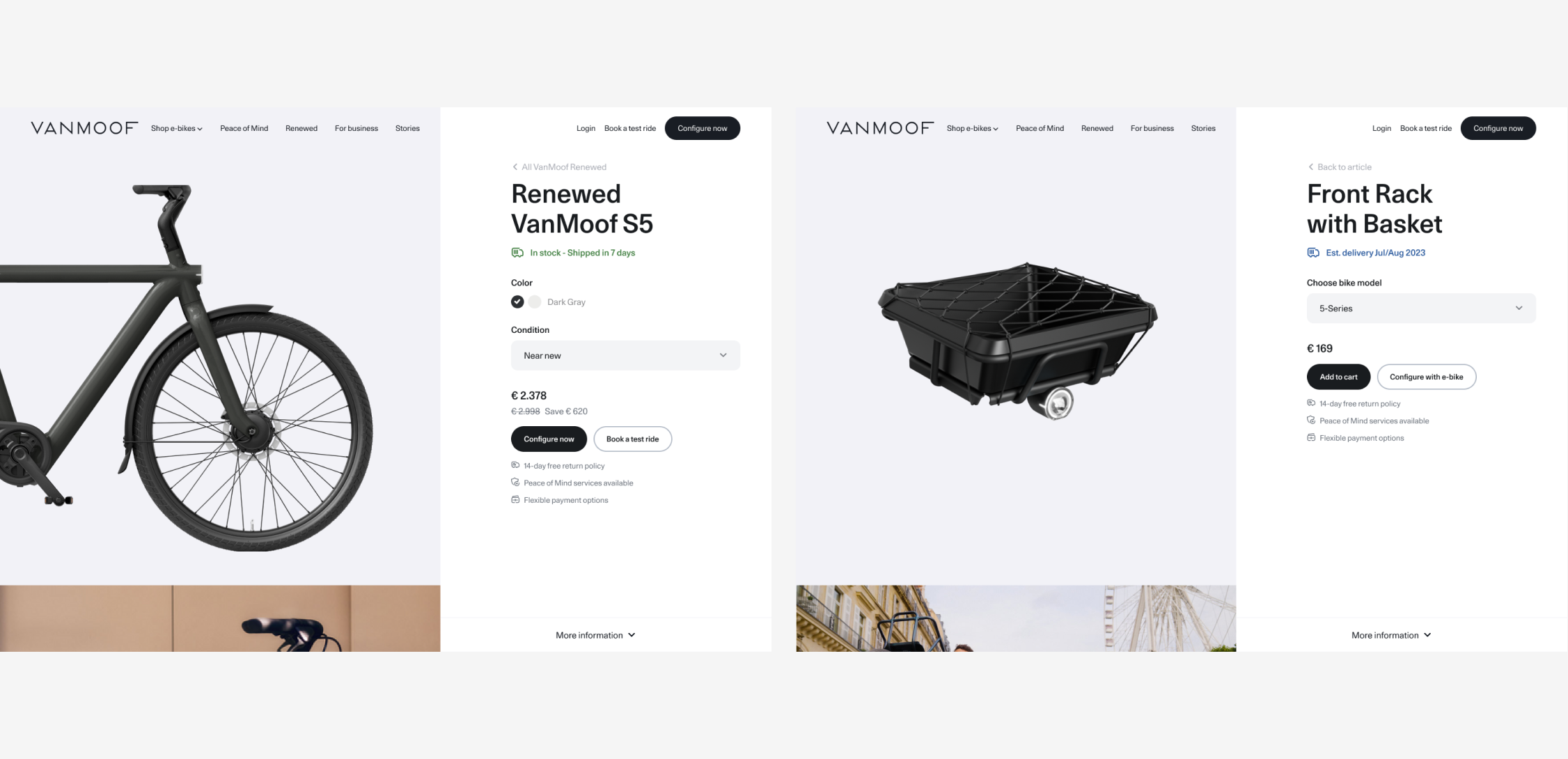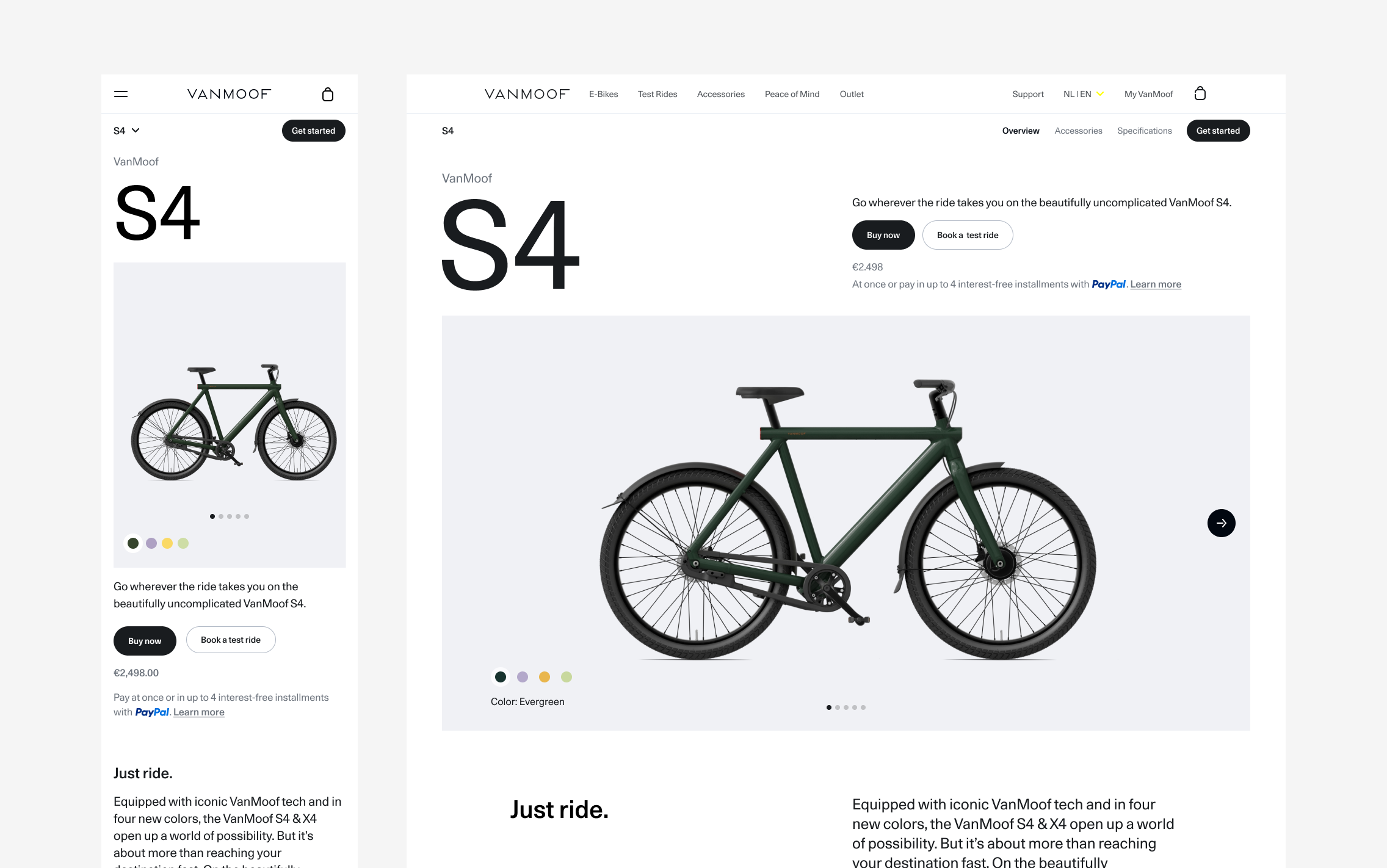 Maintaining existing patterns and detailed intricies, while crafting the new state based on better technologies.
A roadmap to a more sustainable, design-led future
With VanMoof being a scale-up, I not only seek to improve the current digital landscape, but also envision where they should grow in to. Through North Star concepts, the team, business owners, and I build roadmaps that challenge the company to continuously innovate and improve. These concepts serve as guidingance that inspire teams to set goals beyond the short-term. Whether it's integrating new technologies, enhancing personalization, or optimizing the end-to-end customer journey, these concepts enable us to create experiences that exceed expectations and keep VanMoof top-of-mind.
Rider App
Exploring bespoke features fitting the brand. The design specialists collaborate with R&D to ensure bike behaviors built in firmware are user-centric and accounting a great variety of (edge) cases.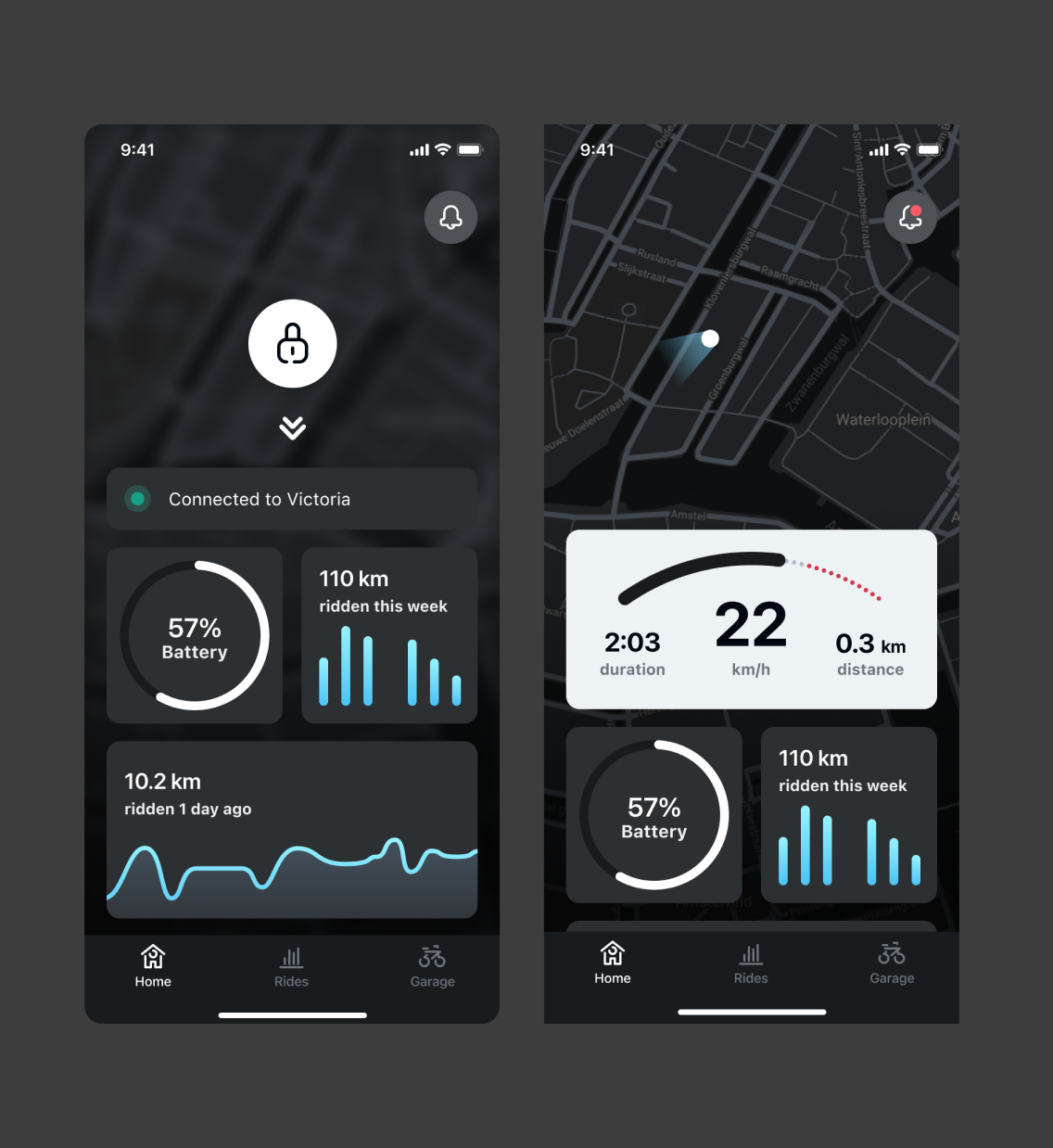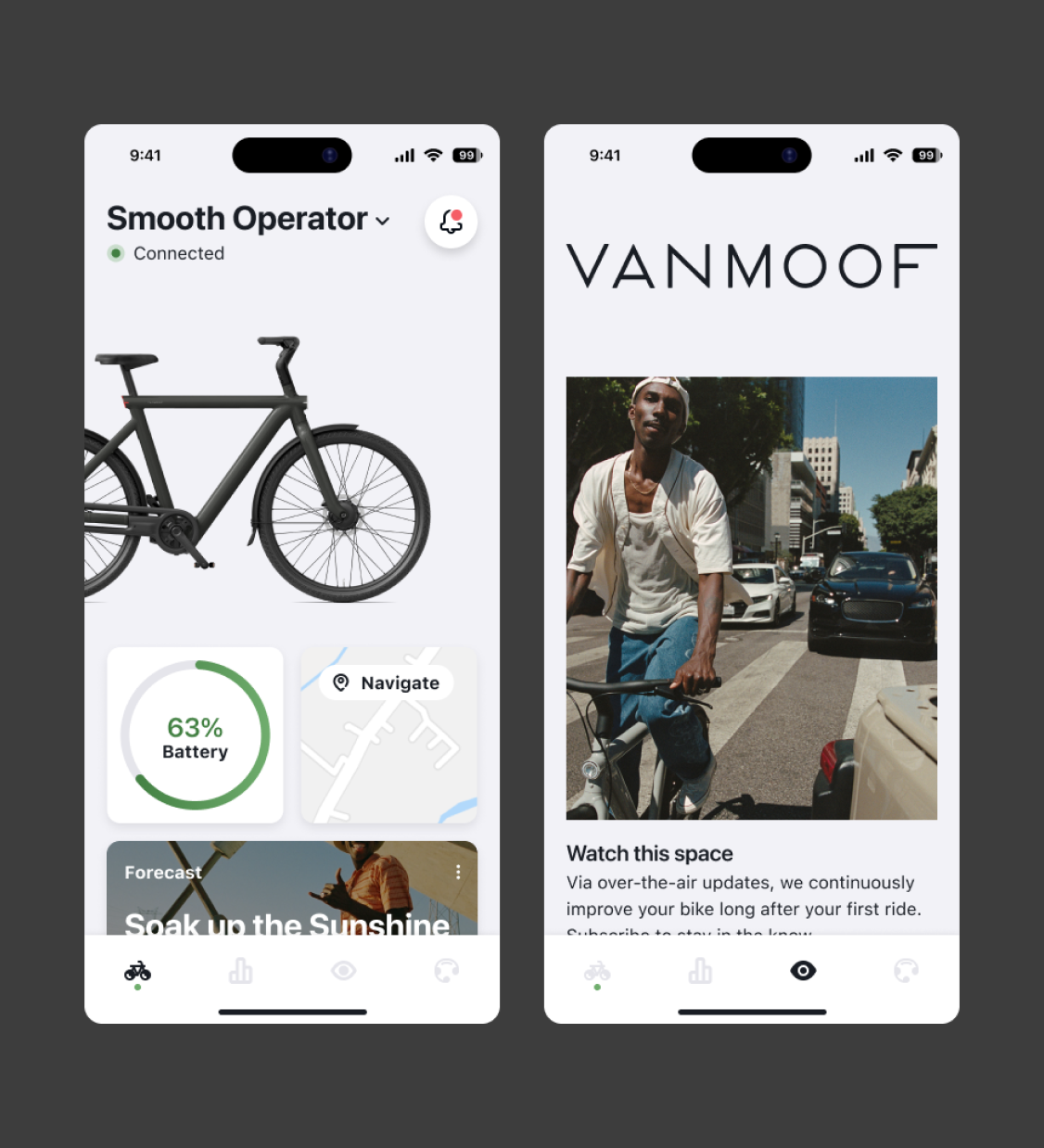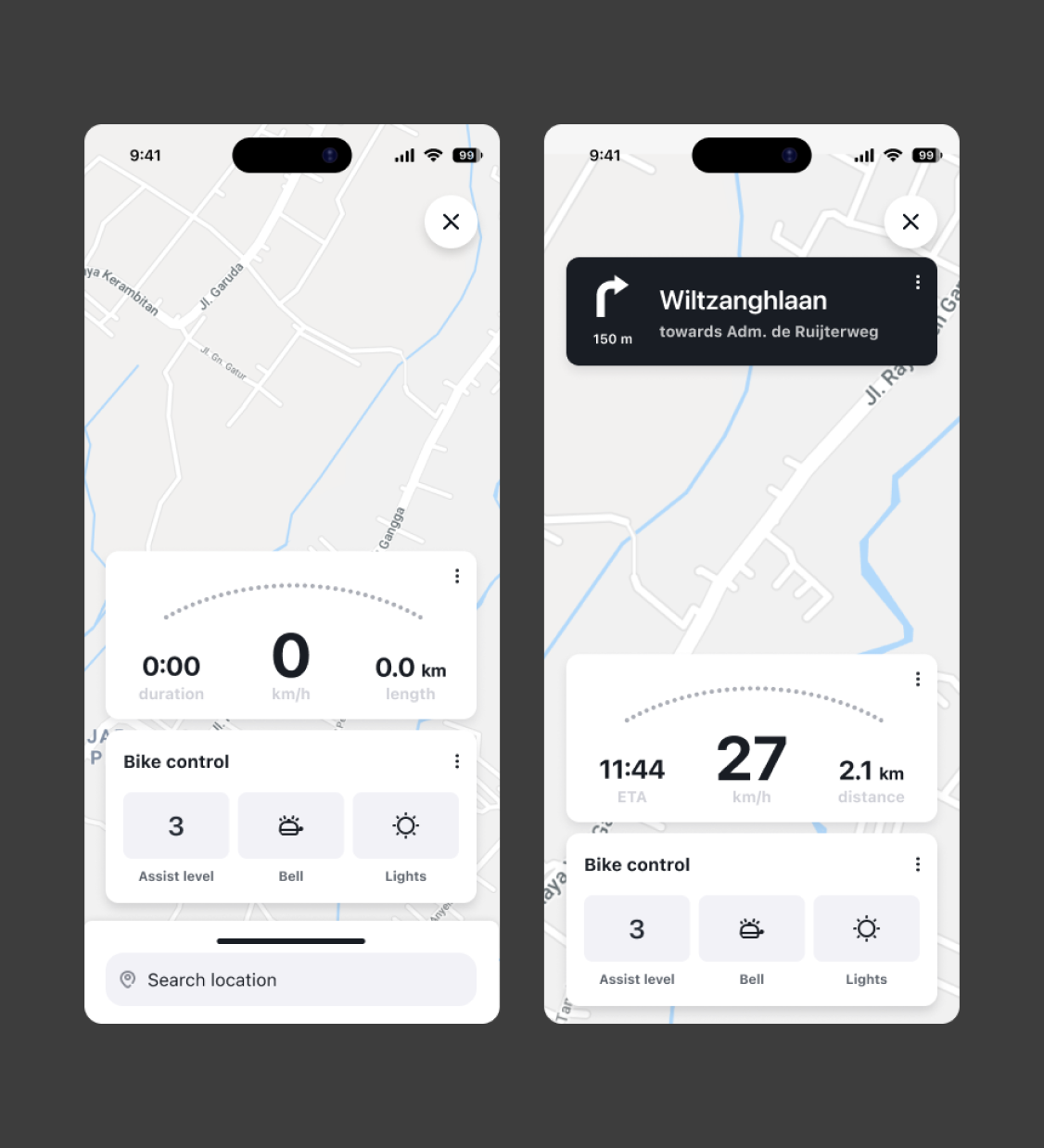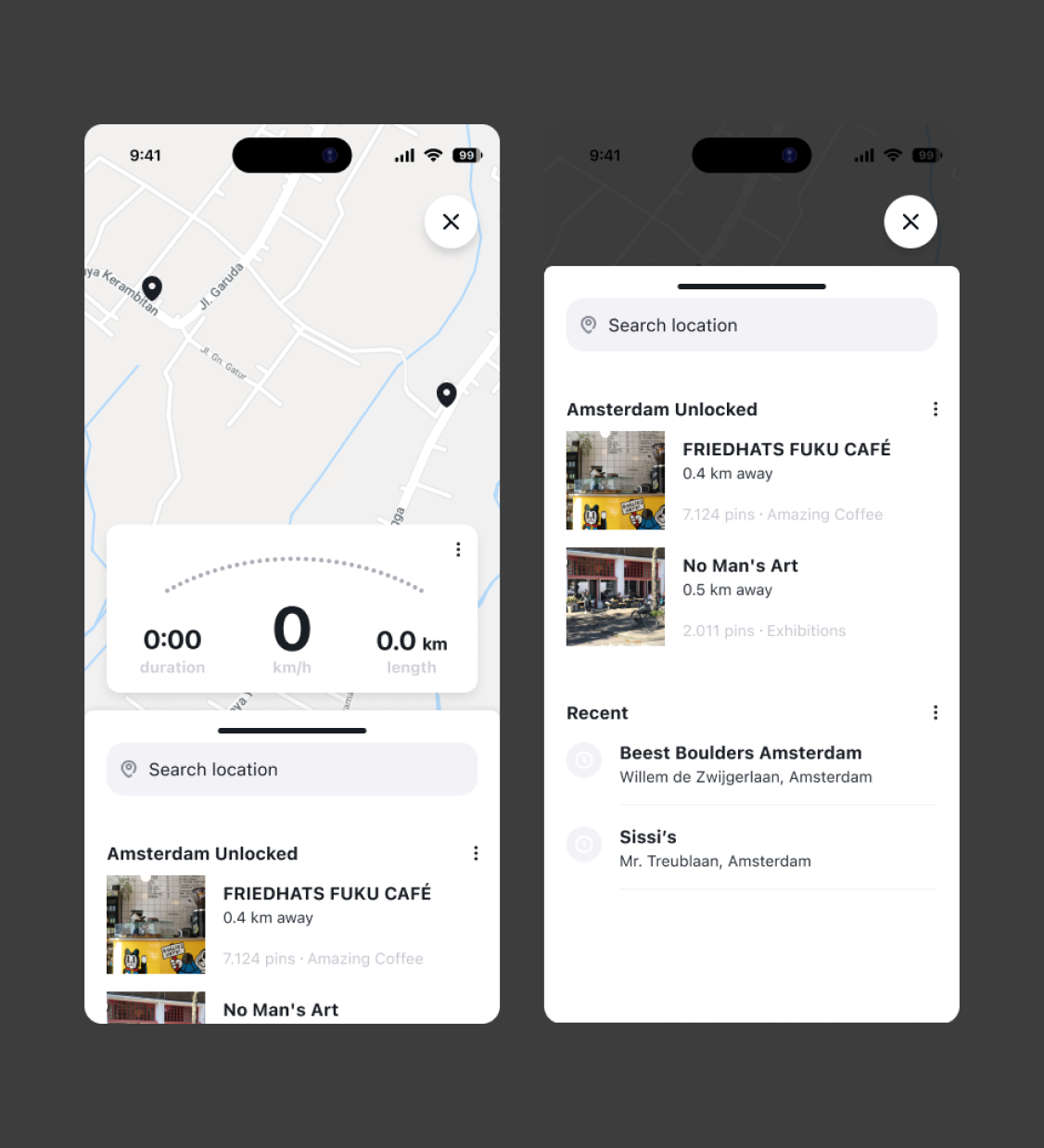 Internal Tools
Supporting the design specialists to continuously optimise workflows. In an Agile collaboration between operations, development, and the design specialists, priorities are given to improve existing functionalities and explore new ways of improving our service layer.