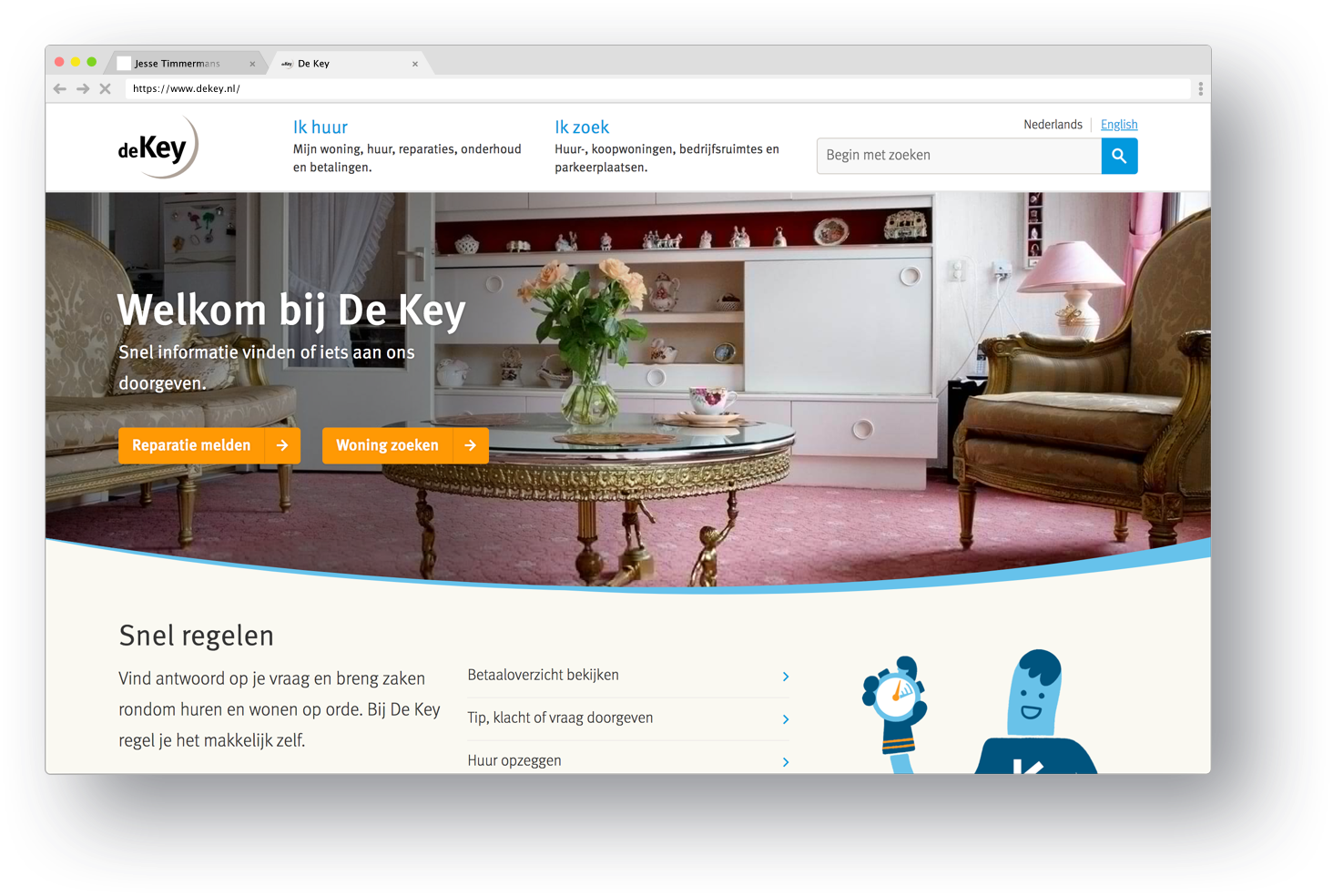 Easy access to the main jobs to be done, whether you are a tenant or hoping to be.
De Key, a prominent housing corporation managing over 37,000 homes in and around Amsterdam, sought to promote online self-reliance among its tenants. They aimed to facilitate digital services through their new website, enabling tenants to access and manage housing-related tasks independently. To achieve this goal, Fabrique was entrusted with the task of redesigning the website, transforming De Key's services to be more user-centric. I was part of the team as UX Designer.
Within this project, I created and improved service flows, designing new features such as a balance overview and intuitive payment options, and assuming the responsibility of being the concept owner during subsequent scrum iterations.
Self-reliant service flows
By reimagining the service flows, we streamlined the tenant experience, making it easier and more intuitive for them to navigate and complete various tasks online. This optimization ultimately led to increased self-reliance and reduced reliance on manual processes. Through careful consideration of user needs and preferences, we developed a visually appealing and user-friendly website. This design approach prioritized a clear question-led flow, that ensures that tenants can easily define their issue and get the right service they required based on the contract they have with De Key.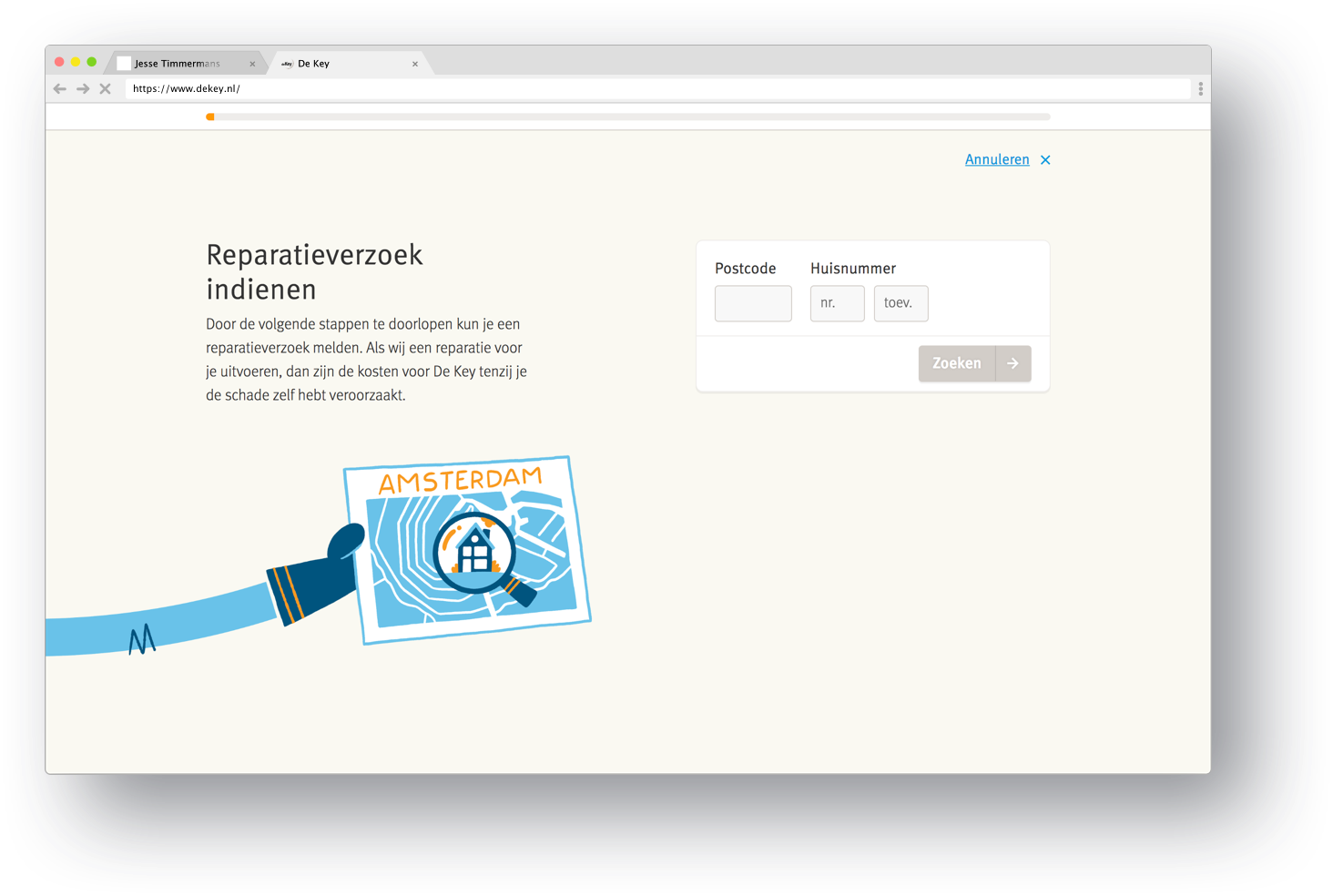 We developed multiple service flows with branching questionnaire to determine the solution to your need as a tenant.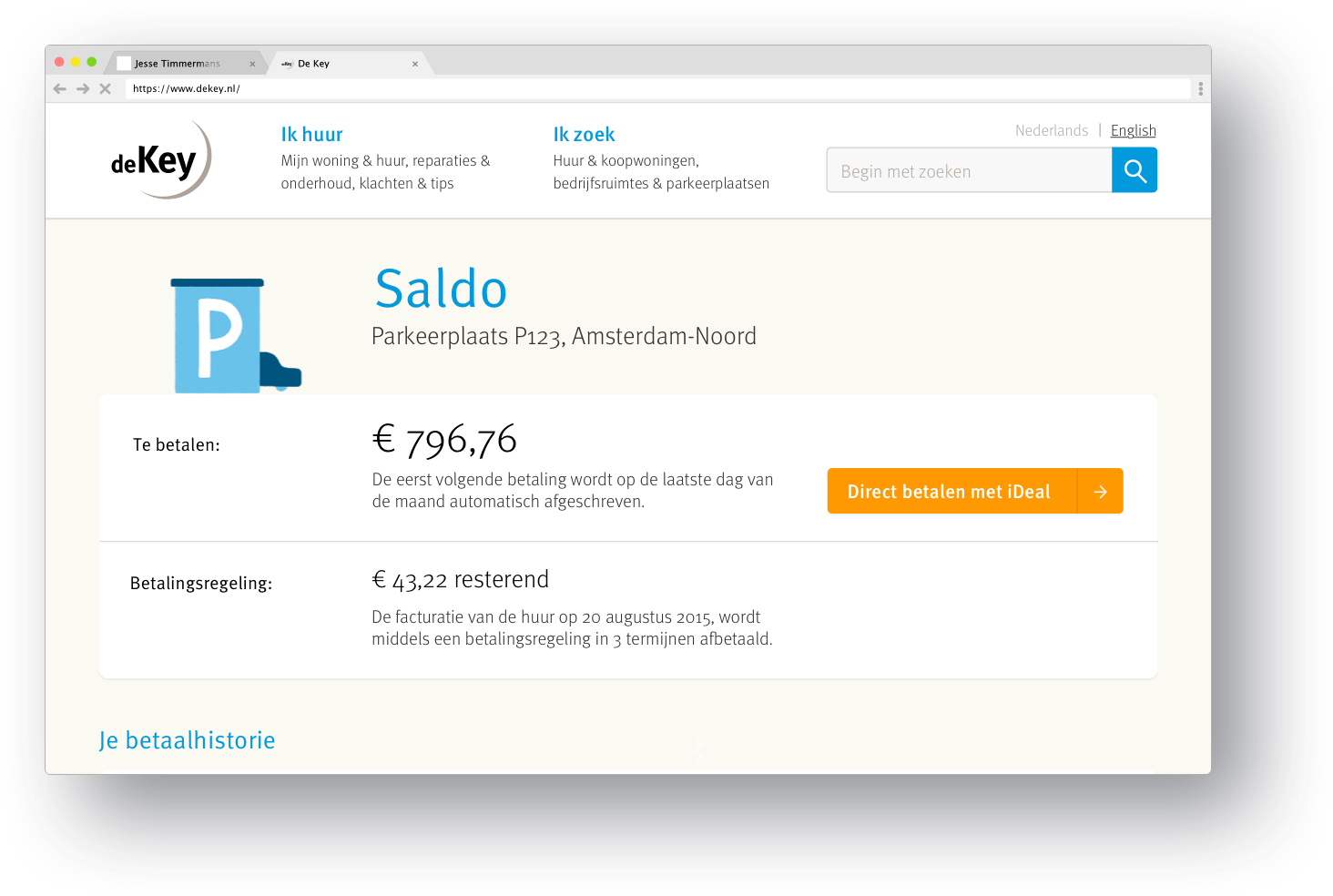 A major digital transformation occured at finances, where finances were made more clear as well as offer new ways of payment for those struck down by unfortunate events in life.
Continuous feature cycle
I concepted and designed new features, such as the balance overview and payment options based on interviews conducted. The goal was to empower tenants to conveniently monitor and manage their rent payments. These additions simplified financial transactions and reduced administrative burdens for both tenants and De Key. As the concept owner, I coordinated with various stakeholders, including developers, designers, and project managers, to ensure the successful implementation of the envisioned features and services. This involved regular scrum meetings, iterative testing, and refinement to align the website with De Key's objectives and user requirements.