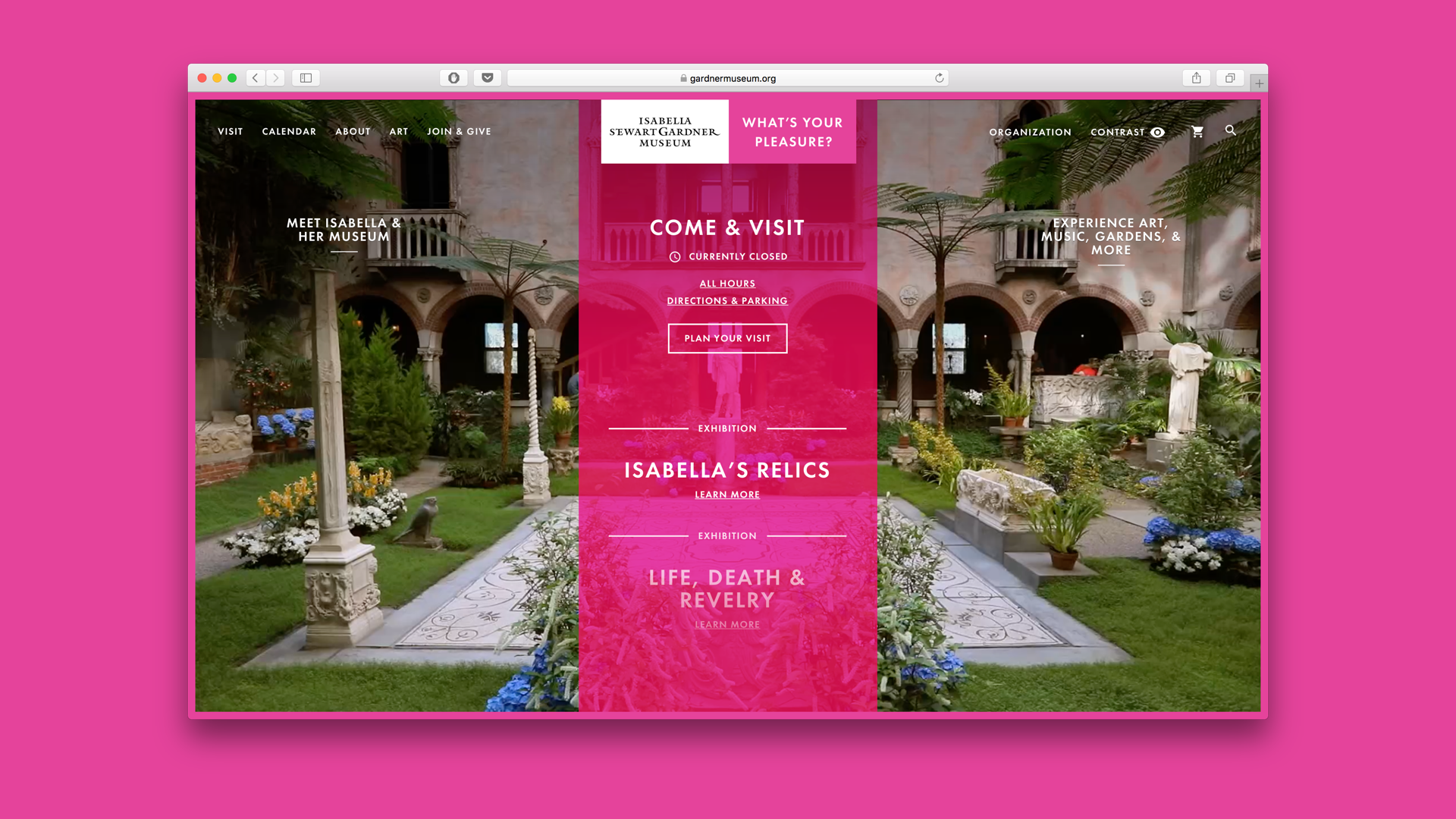 The eclectic art collection has something for everyone: What's your pleasure?
An online experience mirroring Isabella's lifestyle
Isabella Stewart Gardner was a remarkable woman, possessing an energetic intellectual curiosity and a love of travel. Throughout her journey, she created an eclectic art collection. To house her growing collection, she founded her own museum. A museum for which we designed a website, which - just like Isabella - offers an experience that is 'inviting', 'sensuous' and 'daring'.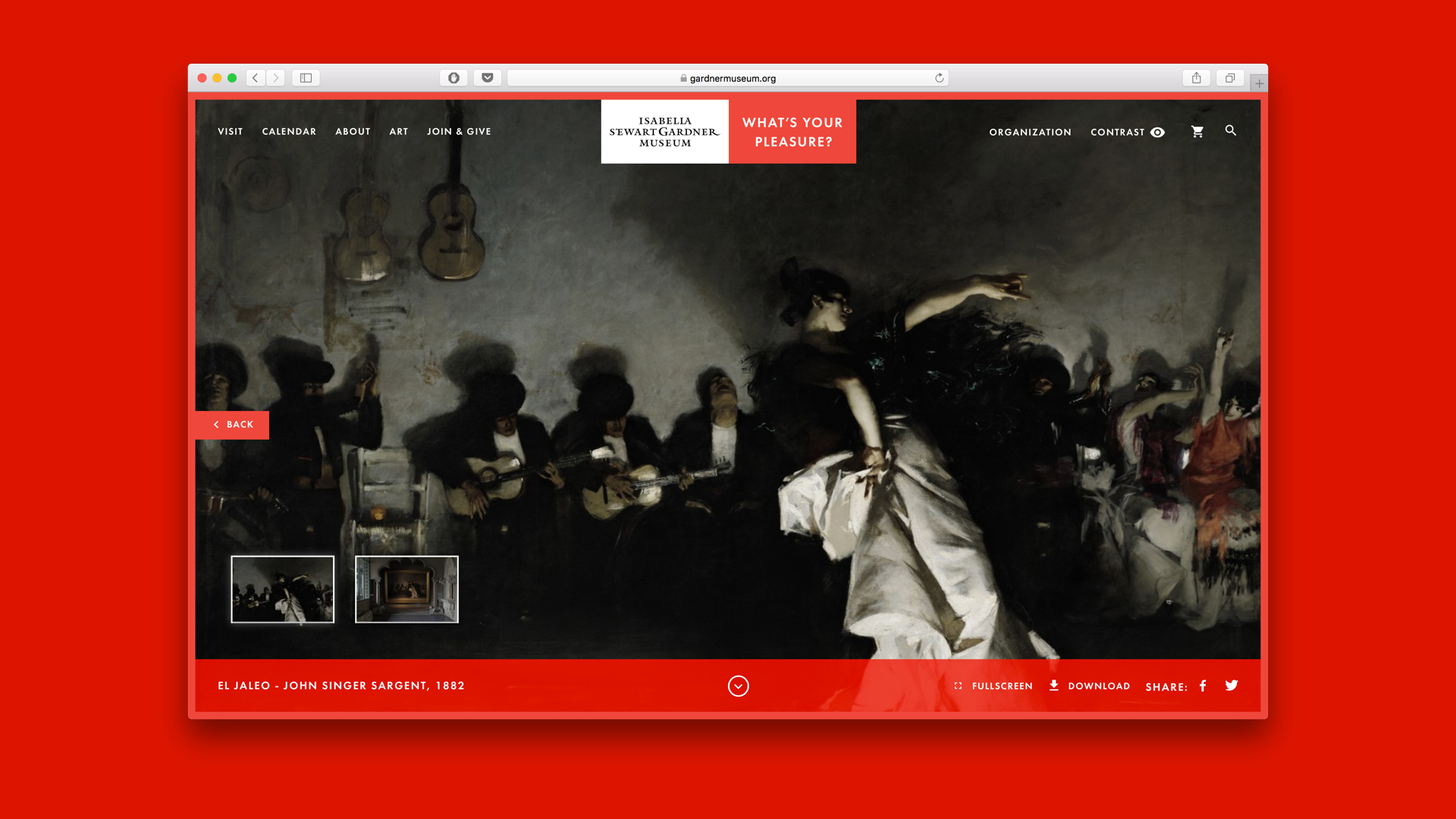 A colourful detail page for John Singer Sargent's theatrical piece El Jaleo
Artists-in-residence
Through intensive workshops and research in the museum during our 'artists-in-residence' stay, we quickly learned a great deal about the needs and wishes of the museum and its visitors. Each concept was tested in the museum among its visitors. With each iteration, we made the information on the website more accessible. Information includes visiting information to plan your visit, who Isabella was and also the Gardner's vast collections of art, the garden, the rooms and - my personal favourite - music.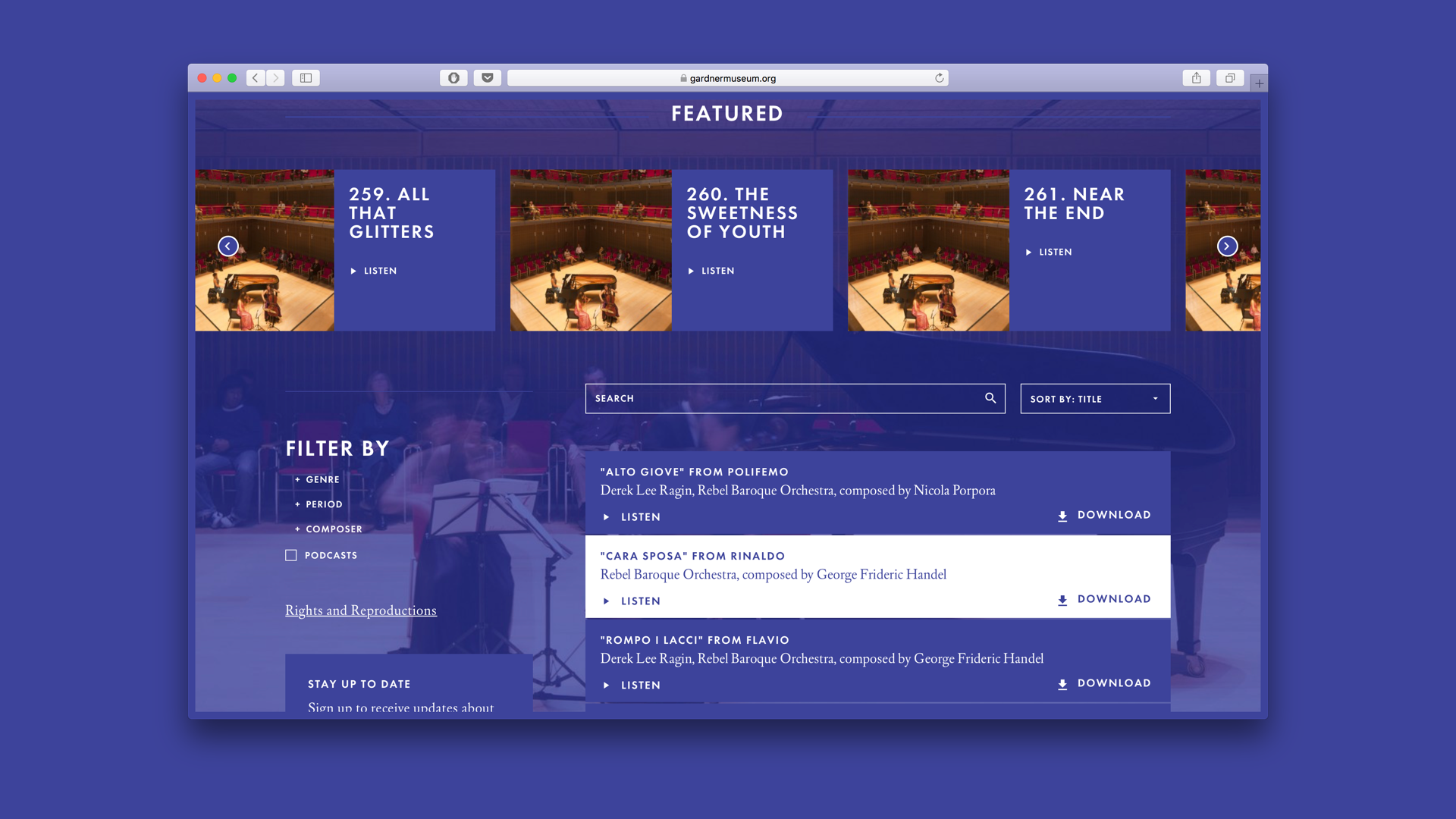 Listening to a live recording while browsing the website is definitely a highlight.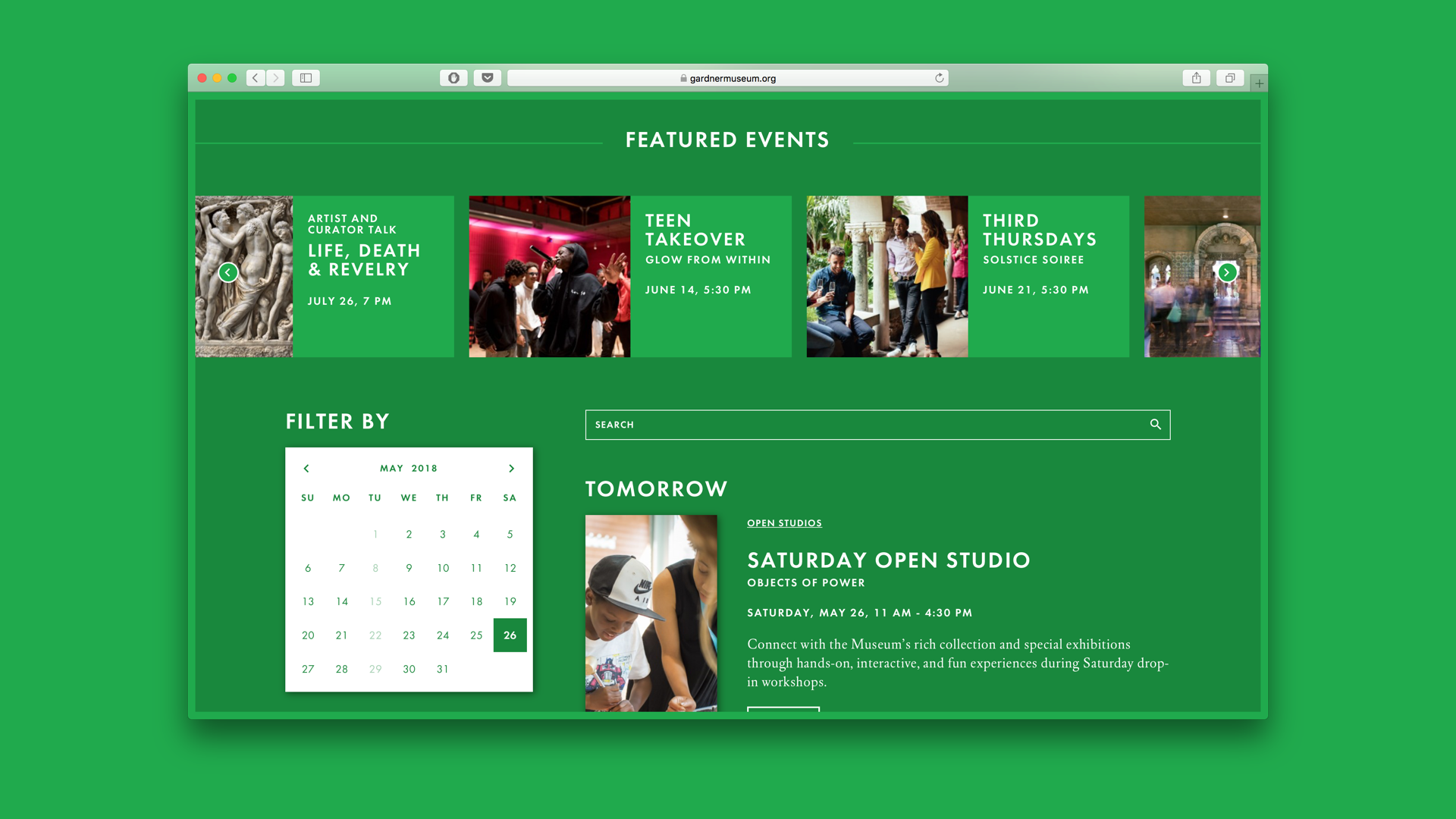 Just like the new glass-enclosed wing by Renzo Piano meeting the old Venetian-inspired palazzo, so do the events at the museum reflect the eclectic personality of Isabella.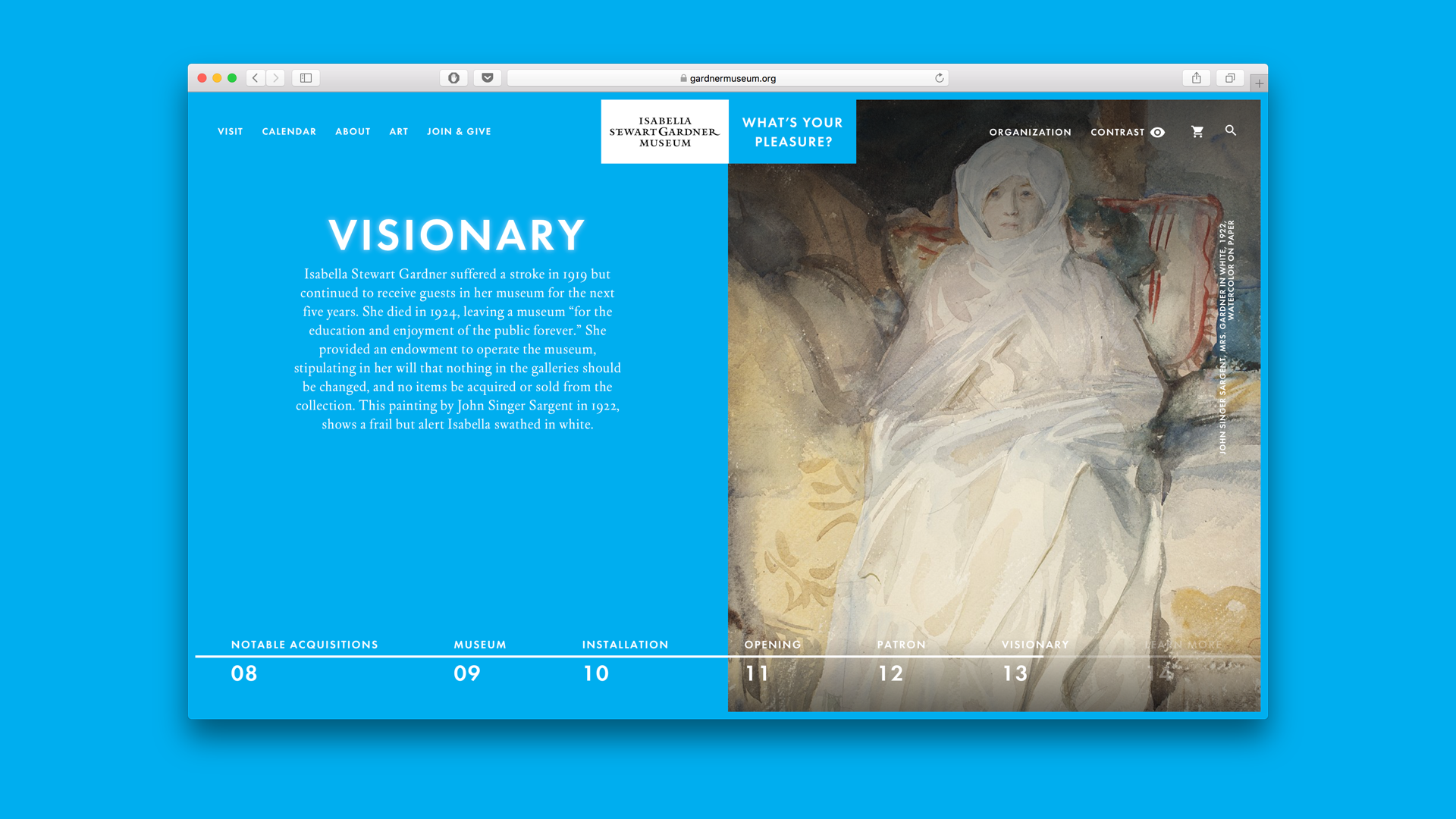 Experience visionary stories online for the first time or relive them after your visit to the museum in Boston, MA.