Independer is a leading independent comparison site in the Netherlands, dedicated to helping consumers make informed financial and insurance decisions. As a UX designer at Fabrique, I had the privilege of collaborating with Independer to create a world-class comparison and purchasing tool, serving thousands of customers. Our partnership with Independer spanned several years, with my involvement initially focused on improving conversion rates for key insurance purchases in 2015. Since then, my role evolved into that of brand-driven innovation, where I designed and directed new services that aligned with the company's strategic goals, from concept to execution, often in Agile scrum or design sprints.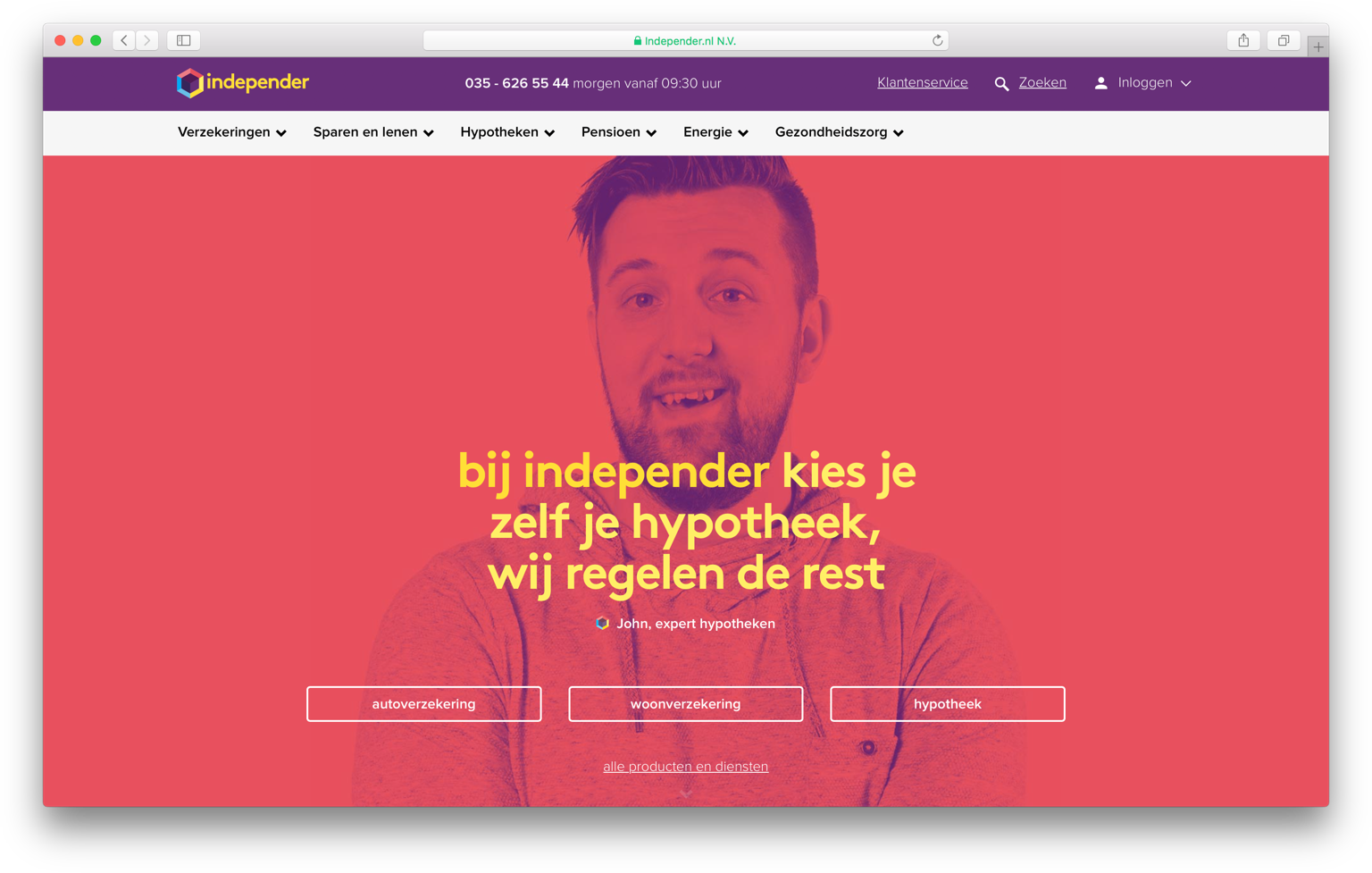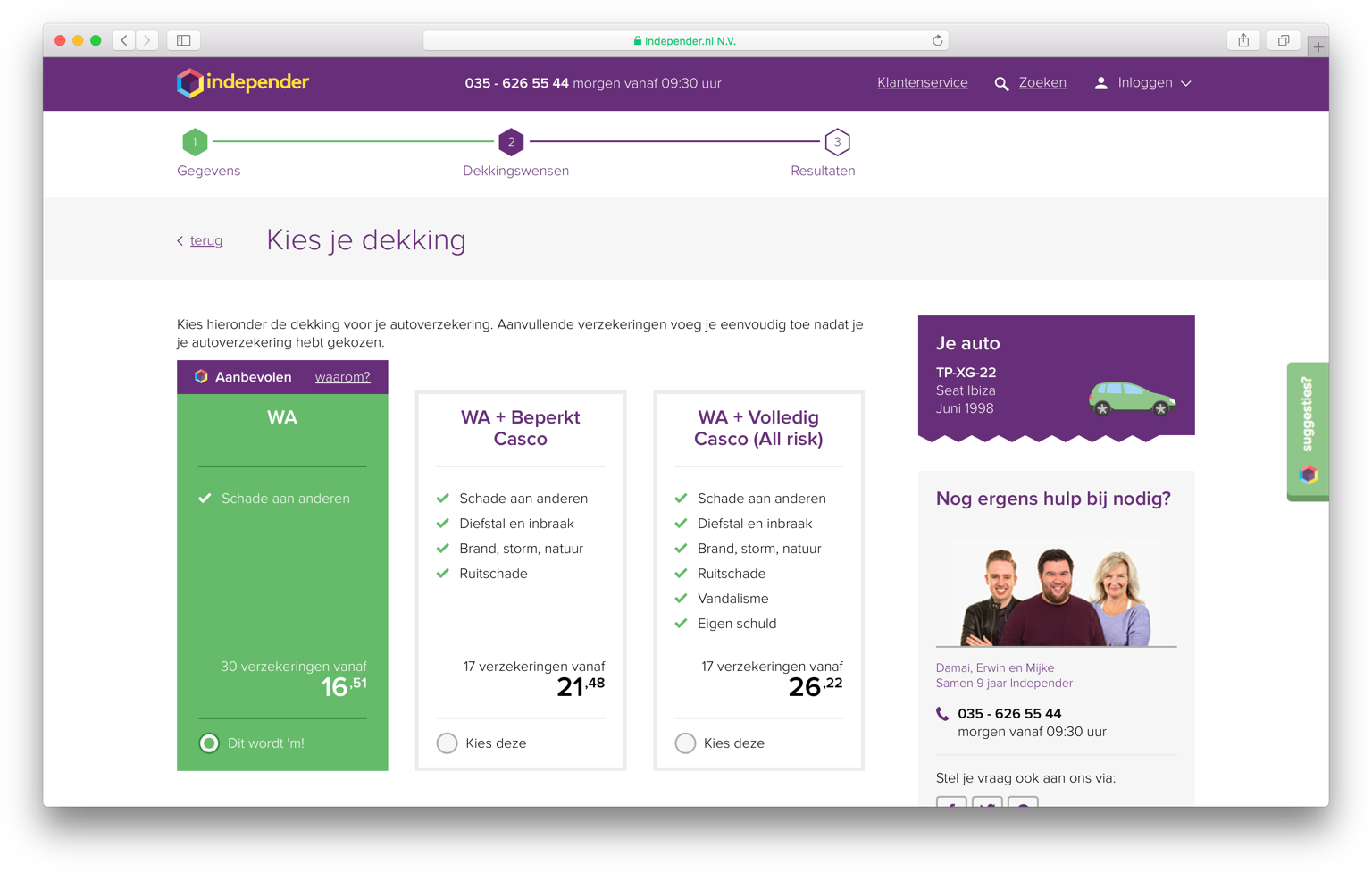 Leading a team of the client's own designers, we were able to apply our design patterns to all financial products, for instance car insurance.
Setting up an Agile workflow
I took on the responsibility of designing and directing the development of new services as Scrum Master, overseeing the entire process from strategy to execution. Leveraging design sprints and scrum methodologies, I collaborated with cross-functional teams, including developers, designers, and product owners, to ensure seamless implementation of the envisioned design approach for all the different financial products Independer offers. This approach facilitated efficient communication, rapid prototyping, and iterative testing to deliver impactful solutions.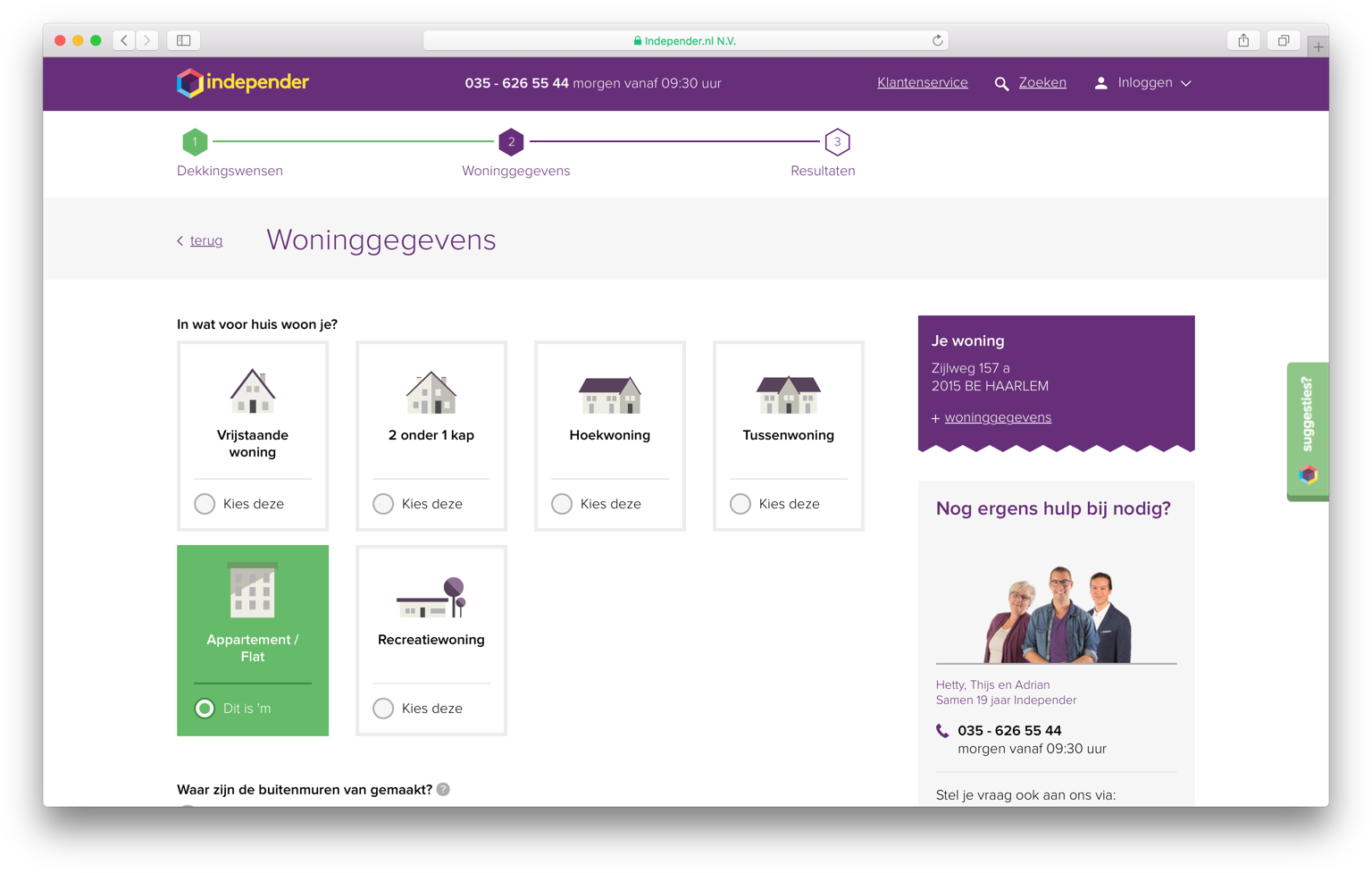 Asking only the right questions needed to give the customer fitting advice, required user research and multiple design iterations.
Flowing between continuous Scrum and North Star discoveries
Through brand-driven innovation, we developed and launched new services such as a fully digital mortgage advise tool, that resonated with Independer's target audience and provided tangible value. By applying user-centered design principles, we created intuitive and user-friendly experiences that simplified complex financial decision-making processes. The long-standing partnership between Independer and Fabrique showcased our ability to evolve and adapt to the changing needs and strategic goals of the client. Through the use of scrum and design sprints, we achieved efficient collaboration, accelerated development, and ultimately delivered impactful solutions that strengthened Independer's position as a trusted and customer-centric comparison site.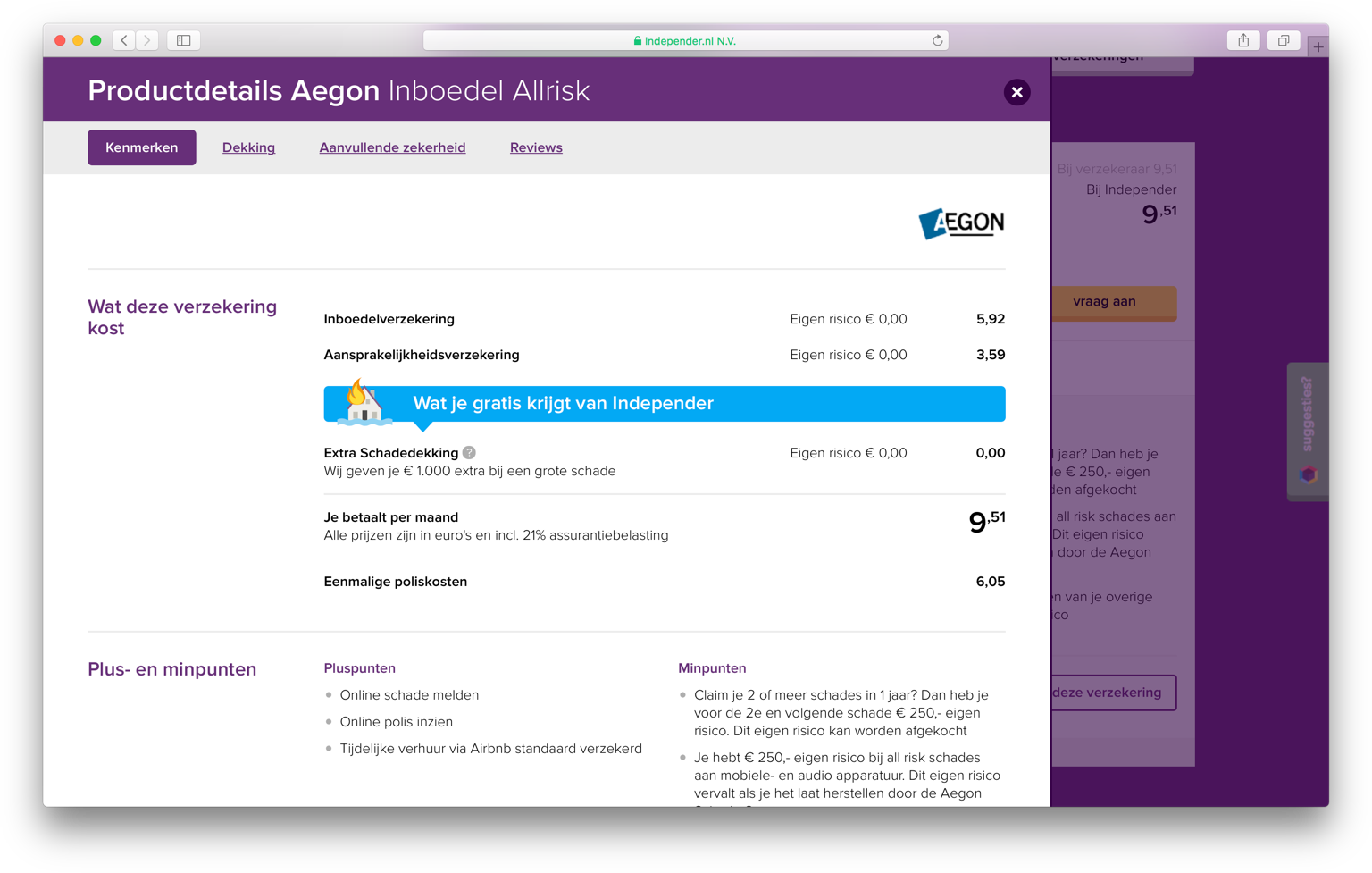 Since launching the platform, we have seen competitors copying UX patterns, especially the ones that layer the complex information of the financial products.