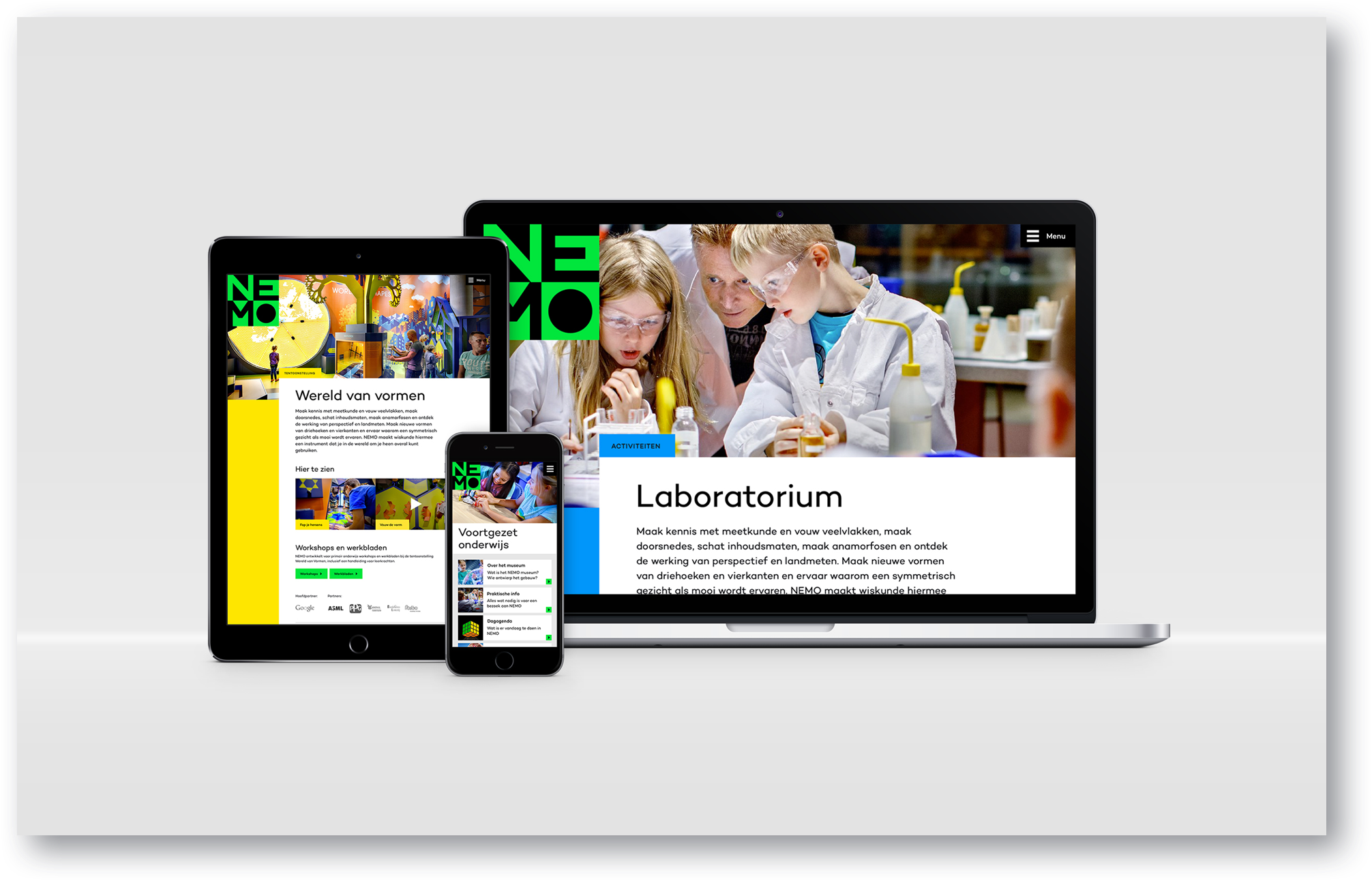 NEMO is a renowned science museum that offers hands-on experiences with science and technology. The objective of this multidisciplinary project was to create a new website that prioritized discovery and fun. Fabrique, in collaboration with the museum, developed a website that not only facilitated basic interactions but also made planning easy for the diverse target audience. Whether it was a mother of a large family, a young couple on their first date, or a middle school teacher, the website catered to their specific needs. Furthermore, the website inspired curiosity and exploration at home with engaging themes and tasks for inquisitive minds.
Discovery and Engagement
At the core of the NEMO Science Center website redesign was the emphasis on discovery and fun. We wanted to turn the website into an online destination that mirrored the interactive nature of the museum itself. By integrating engaging content and interactive features for all ages, we sought to captivate visitors and make them come back again and again. The Explore at home allowed children and their parents to be inquisitive and do tests and experiments, using everyday items. This approach allowed NEMO to extend its educational mission and inspire lifelong learning.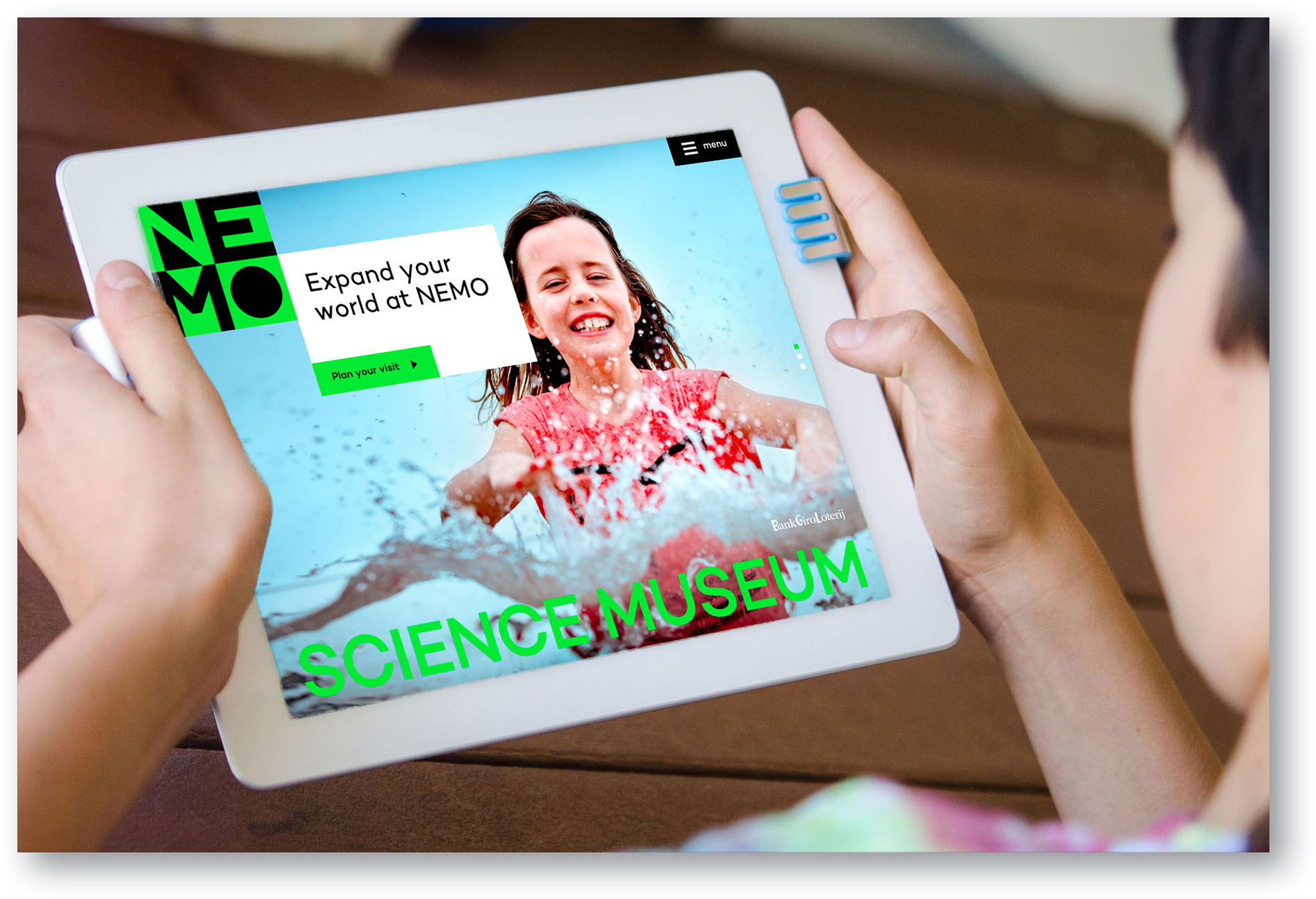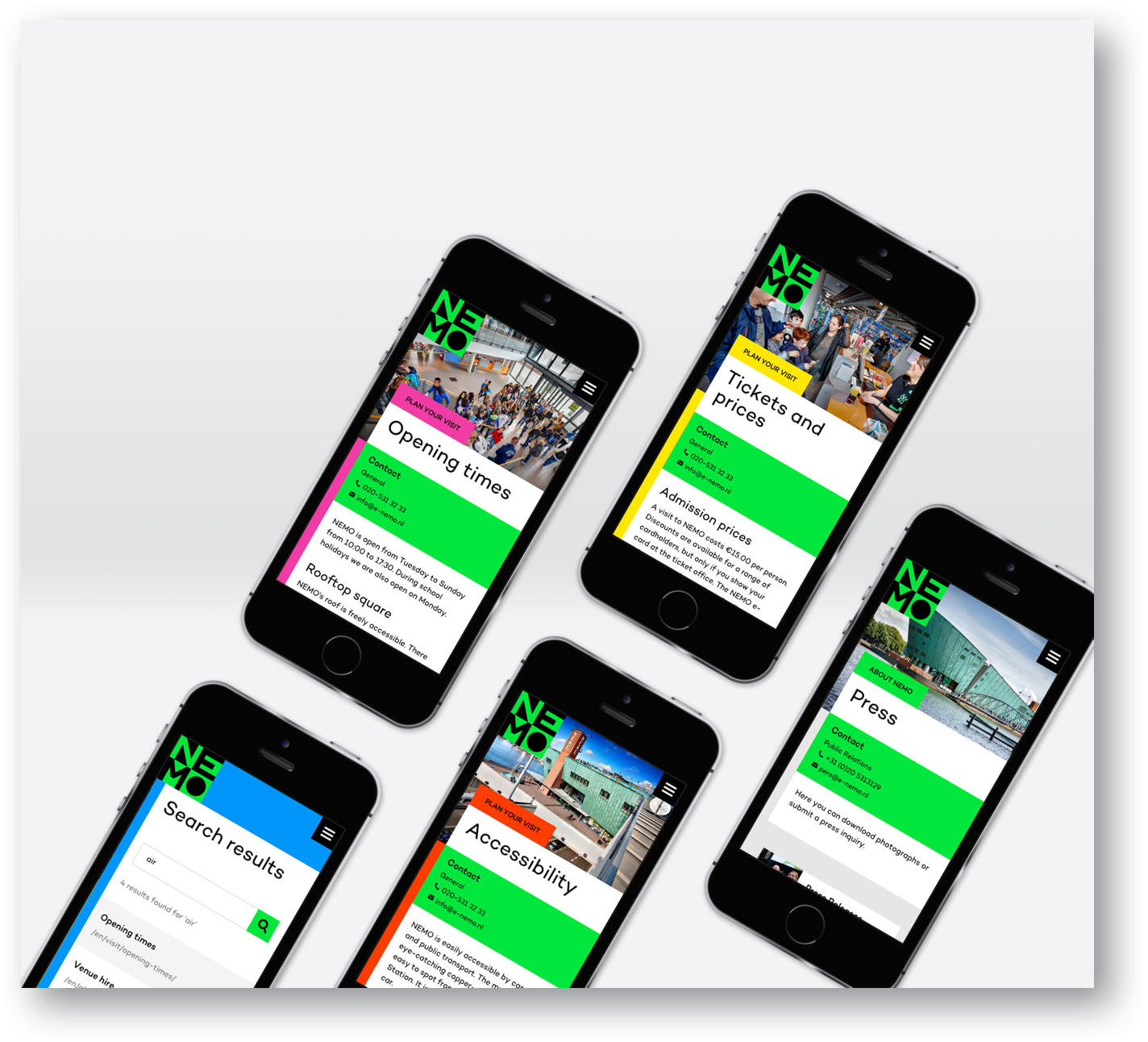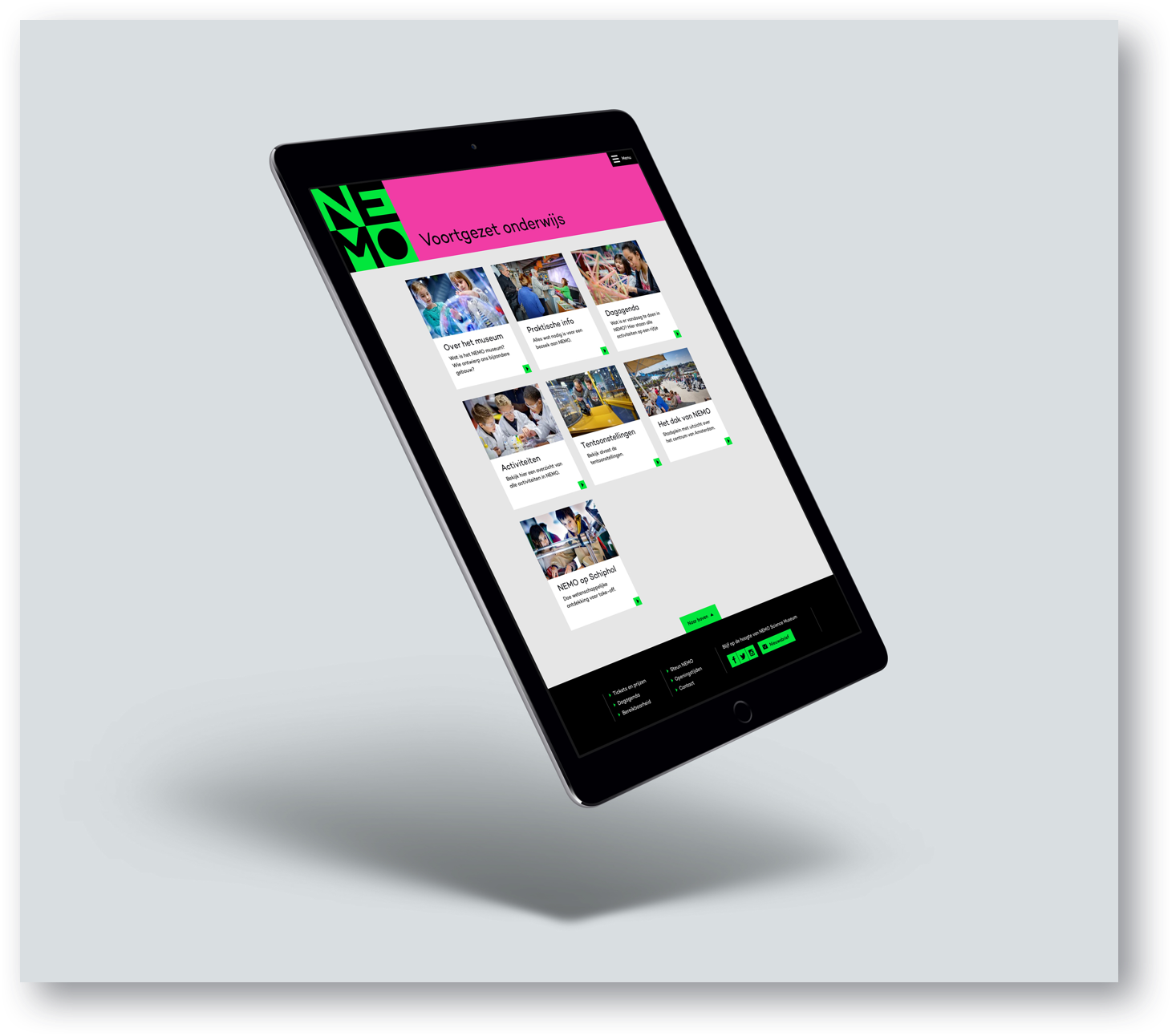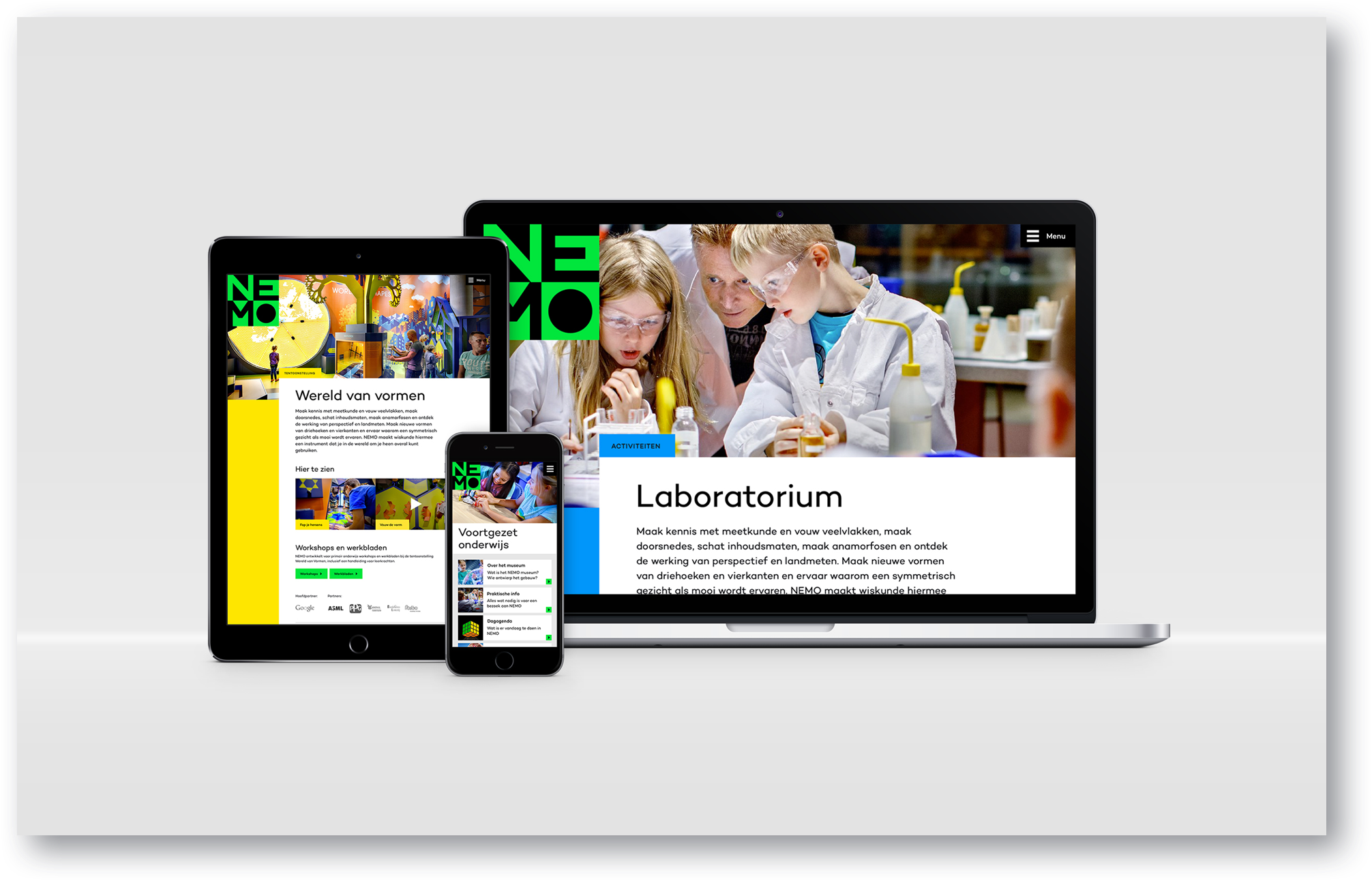 Planning a day out
Understanding the diverse target audience, including families, couples, and educators, was crucial in designing a user-friendly planning experience. We implemented intuitive navigation and clear information architecture to ensure visitors could easily find relevant information, such as opening hours, ticket prices, and exhibitions. The website's design provided a seamless and enjoyable user journey, enabling visitors to plan their museum visits effortlessly.