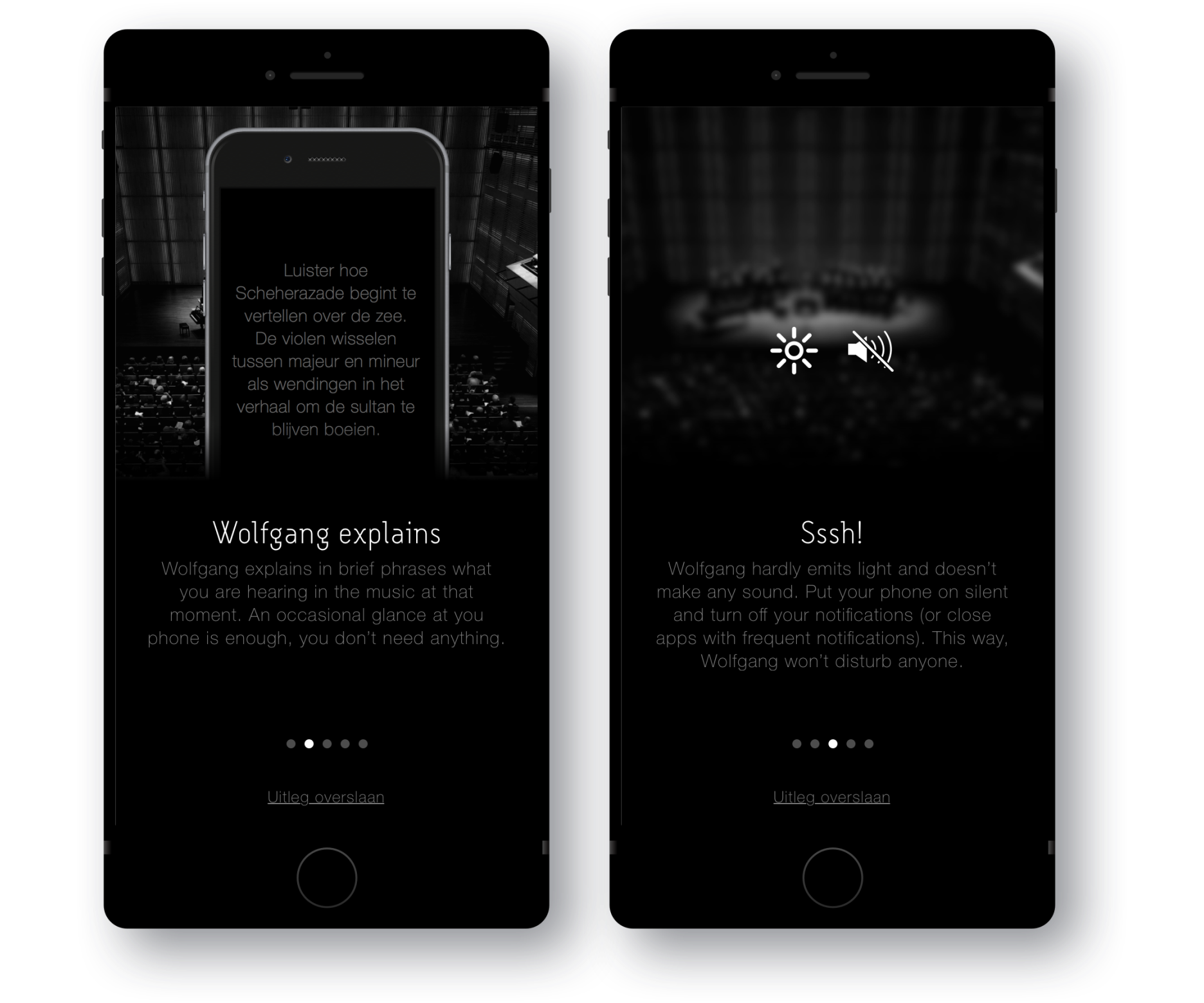 Wolfgang is a smartphone app for live classical music. While the orchestra is playing, Wolfgang tells you what is happening ‐ at the very moment ‐ in the music. Wolfgang lets you experience the richness of classical music like never before. For this project, a multidisciplinary was tasked to translate the idea on paper ('subtitles during a concert') into a working app, the client could improve upon with more and more content.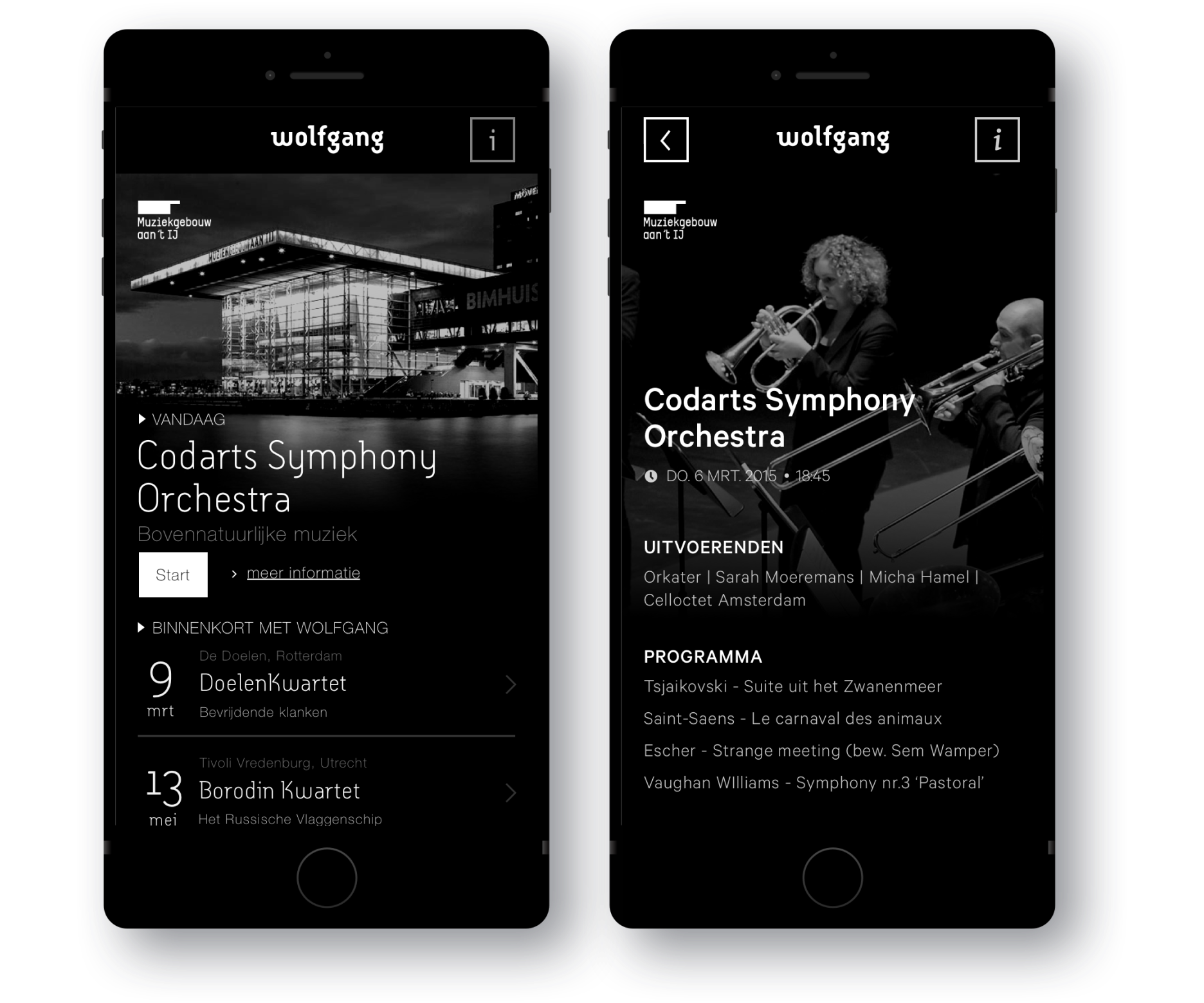 Simplicity was at the core of the idea, using a simple list and detail concert overview over more complex patterns.
With Wolfgang, Johan Idema and Fabrique brought the concert hall into the 21st century. Wolfgang enriches the experience with explanations and storyline. The goal was to make classical music more accessible for younger audiences. Wolfgang stimulates discussion on the future of live music and tackle concert hall etiquette. I designed the app experience to fit the content, which the art director used to apply the toned-down visual identity and branding to. Many design decisions let to an app that is not intrusive in use, while still offering the enriched concert experience. The jury of the SpinAwards called it 'a good example of acceptable disruption'.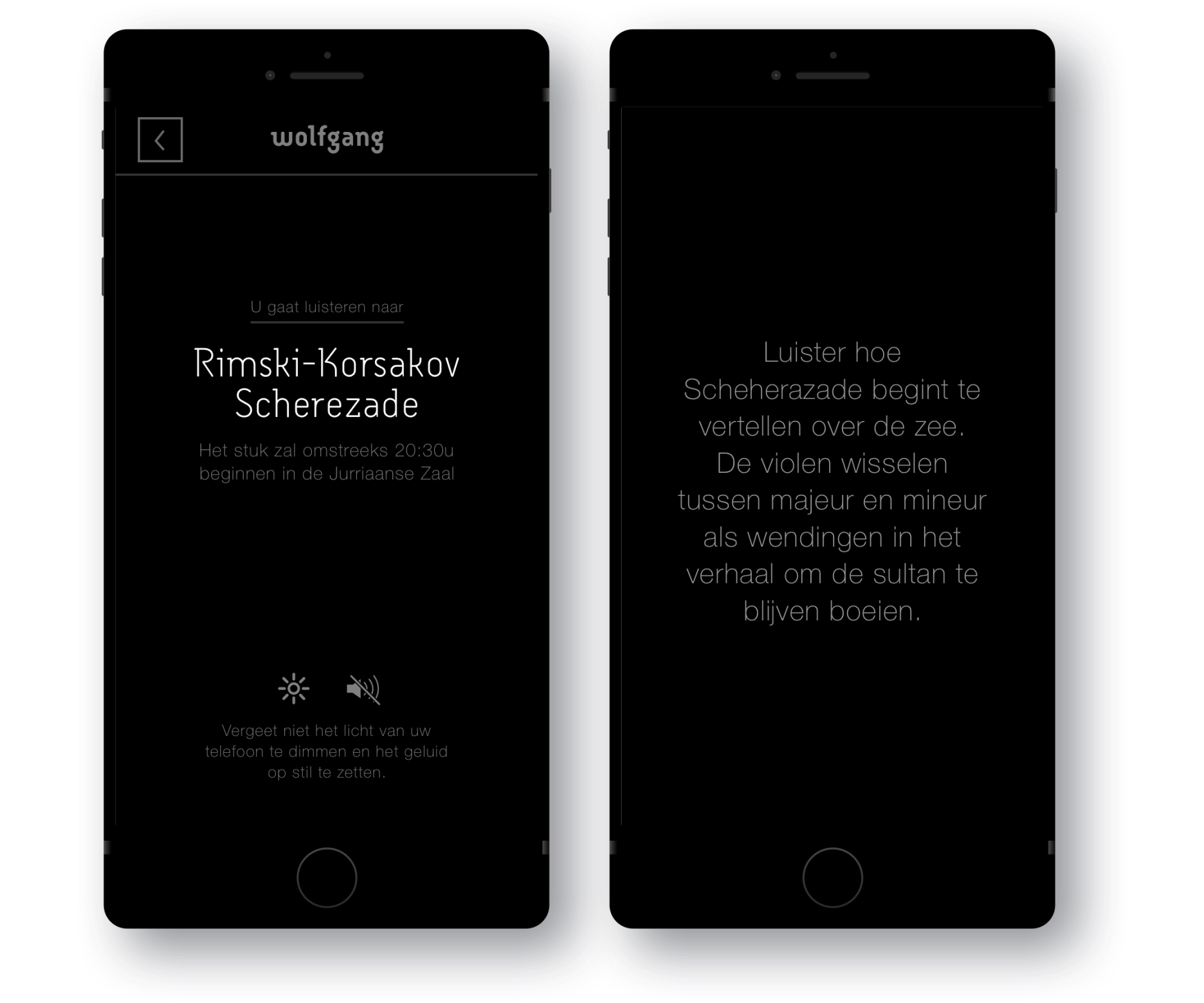 The actual Subtitles mode is clean and simple for the listener.
Simple on the outside
Every live concert is different. The tempo could be up or down, in comparison to the practice rounds done by the musicians. To make sure the app was always in synch, a pilot mode was created, used by an employee who knows the music well. The pilot mode allows this person to speed up or slow down in accordance with the live performance.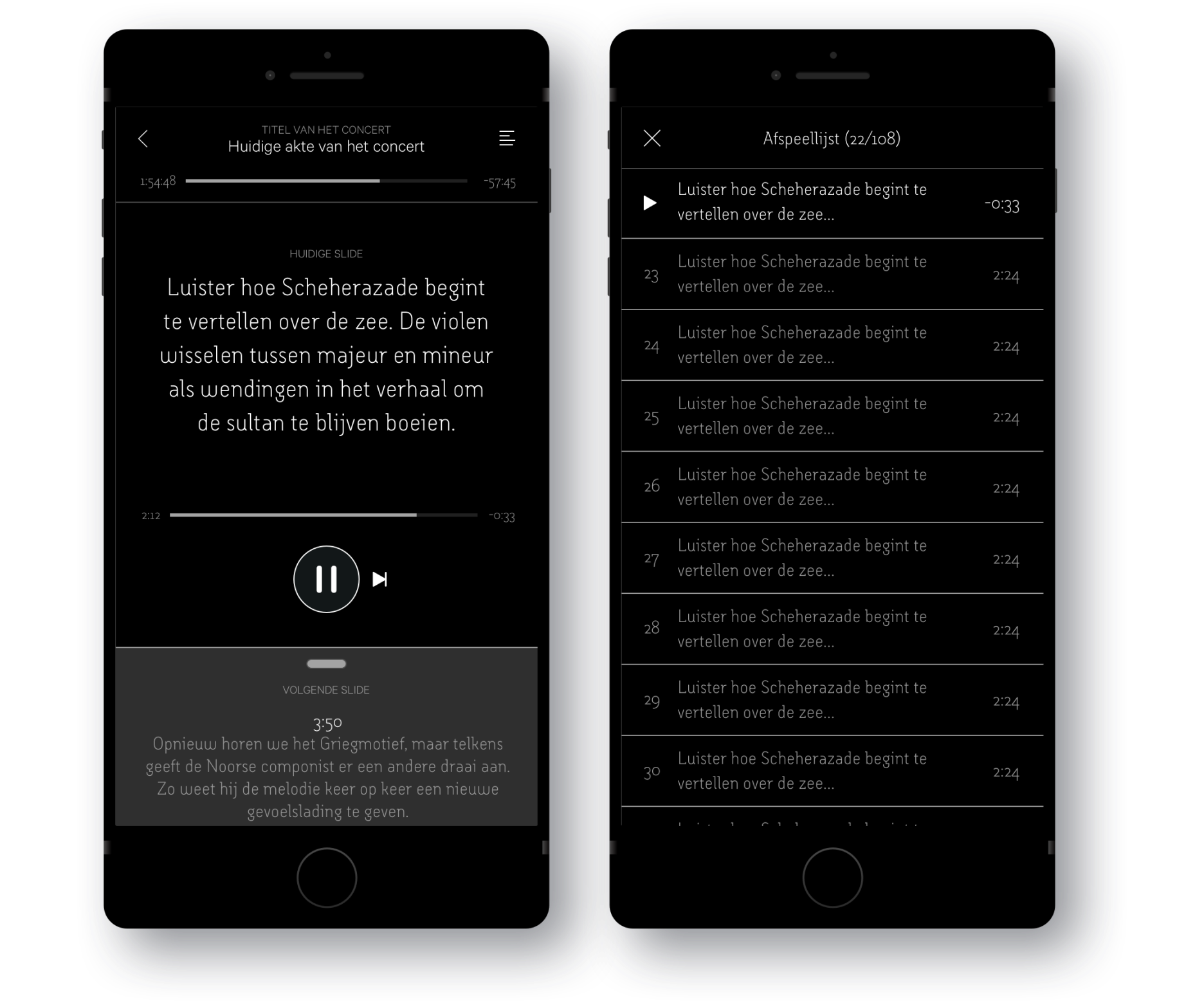 The first iteration of the Pilot-control mode.